The Compound Gateway for Cross-Chain Collateral and Interest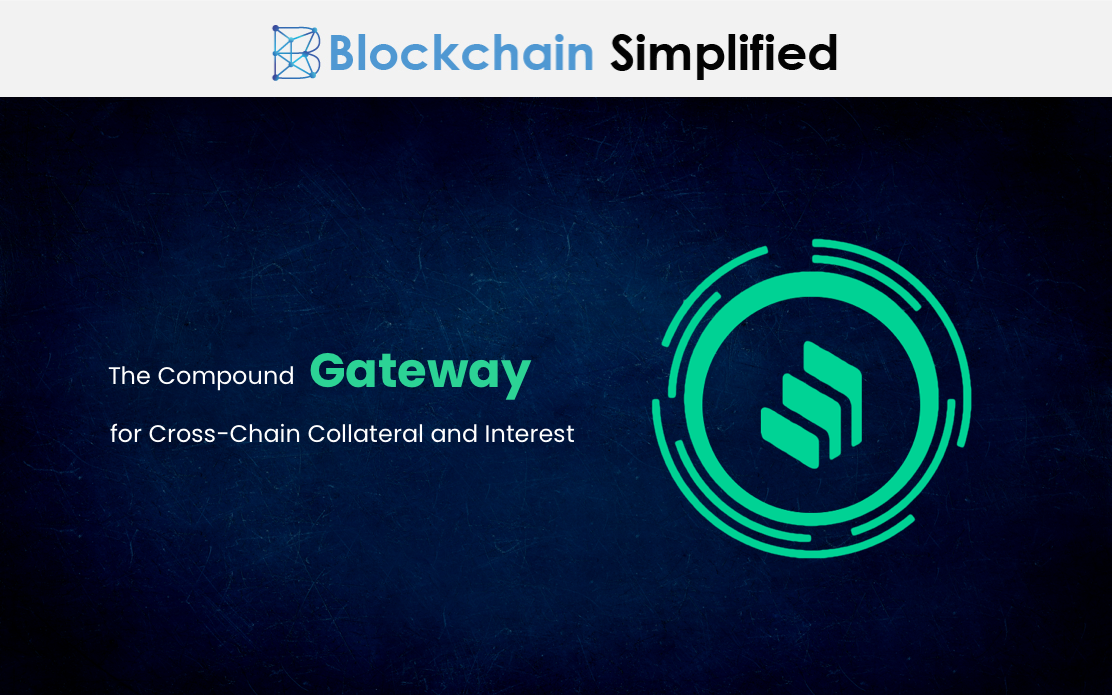 Back in one of our previous blogs, we learnt about Compound Finance, a DeFi platform that allows crypto users to indulge in crypto trading, crypto lending and yield farming. Blockchain Bridges and networks like Polkadot did enable peer-to-peer value and liquidity transfers from one chain to another, meaning that the chains were built on a similar Blockchain platform.
Not very long ago, Compound introduced the Gateway testnet in December 2020 that enables cross chain transfers. Cross chain transfers means borrowing assets from one blockchain with using collateral from another blockchain.
Let us learn more about the Gateway protocol in this blog today.
What is Gateway and how does it work?
-Built on Ethereum, Gateway, by Compound Finance, is a ledger that facilitates cross chain transfers.
-Gateway is built on the Substrate blockchain, a complete modern framework integrated with the BFT consensus algorithm, and known for its high performance and forkless upgrades.
-Gateway acts as an intermediary between two different blockchain networks to establish cross chain compatibility.
-Gateway makes the process of asset interchangeability easy by providing a platform to investors who wish to buy assets from one chain but have collateral on the other.
-CASH is Gateway's native token that is used to pay interest for assets and collaterals. CASH token owners earn interest on the number of tokens they hold. CASH is supported currently on Gateway and also on Ethereum via an ERC-20 token.
-Gateway's network is operated and maintained by the validators, borrowers and off-chain workers. It is the responsibility of the validators to take care of the security of the network. They earn additional interest or CASH tokens in lieu of their responsibilities.
-Investors supplying assets to the Gateway platform earn interest in the form of CASH tokens. Interest is accrued over time by calculating using the CashIndex. On the other hand, borrowers have to pay the interest in CASH.
(Please visit our official website https://blockchainsimplified.com/ for the best Blockchain developments)
Features of Gateway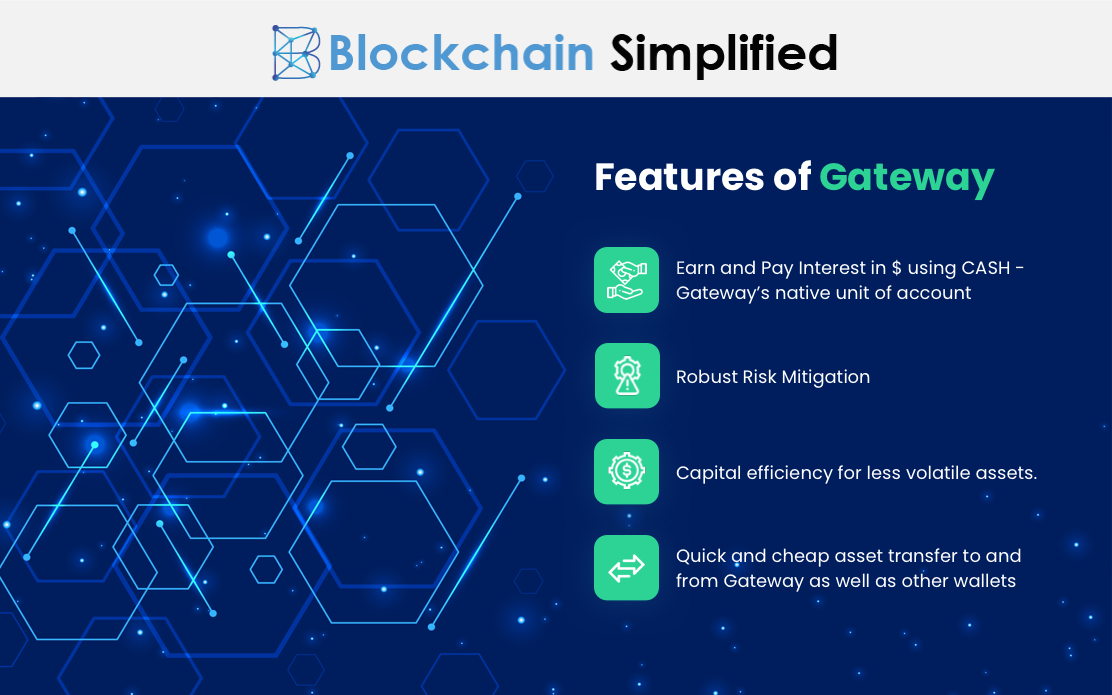 -Gateway offers an easy and simple way to earn and pay interest in CASH - its native unit of account.
-Robust Risk Mitigation - Gateway handles risk in cases of losses very efficiently. Risk is calculated based on the asset volatility.
-Quick and cheap asset transfer to and from Gateway as well as other wallets
About Blockchain Simplified
Blockchain Simplified is a Top blockchain development company in Pune - India which works on all major Blockchain requirements. We specialise in Blockchain, Web and Mobile development (One Stop Shop for all technology development needs).
Our clientele includes Multiple Funded Start - Ups, SMBs and few MNCs few of which are NASDAQ and NSE listed.
Some of our work includes,
Blockchain based-
hubrisone.com - is a Live app with 100,000+ downloads, All-in-One Cryptocurrency current account. The entire development from scratch carried out by Blockchain Simplified.
All in one Platform - Complete responsibility of entire software development of the platform ,for a $1m funded blockchain start up, led by a team of serial entrepreneurs and tech veterans in Silicon Valley.
Well funded Blockchain startup - Blockchain Simplified helped a $6m funded American Blockchain startup to build the first blockchain protocol to leverage on-chain smart contracts to manage distributed storage of application data off-chain.
Multinational Bank - The company helped one of the top 3 ranking Multinational Banks to integrate various cryptocurrencies into their banking application.
and more…
Non-Blockchain-
SHC - Built entire platform and app from scratch for a $1m funded startup led by a team of Americans including PhD degree holders.
VMW - Developed app for a multi-national company providing mass factory-to-factory shipment services. App is being used by 53 of the Fortune 500 companies such as John Deere, Coca-Cola, Nissan.
and more…
Expertise
Blockchain Development : Bitcoin, Ethereum, Hyperledger, Corda, and more.
Mobile App Development : Android Native, iOS Native, React Native, Flutter, Xamarin.
UI/UX Design : Strategy, Planning, UI/UX Design, Wireframing, Visual Designs.
Web App Development : Node.JS, Angular, React.JS, PHP.
Backend Development : MongoDB, MySQL, AWS, Firebase.
Visit our official website https://blockchainsimplified.com/ for more information.