An informative guide to Compound Finance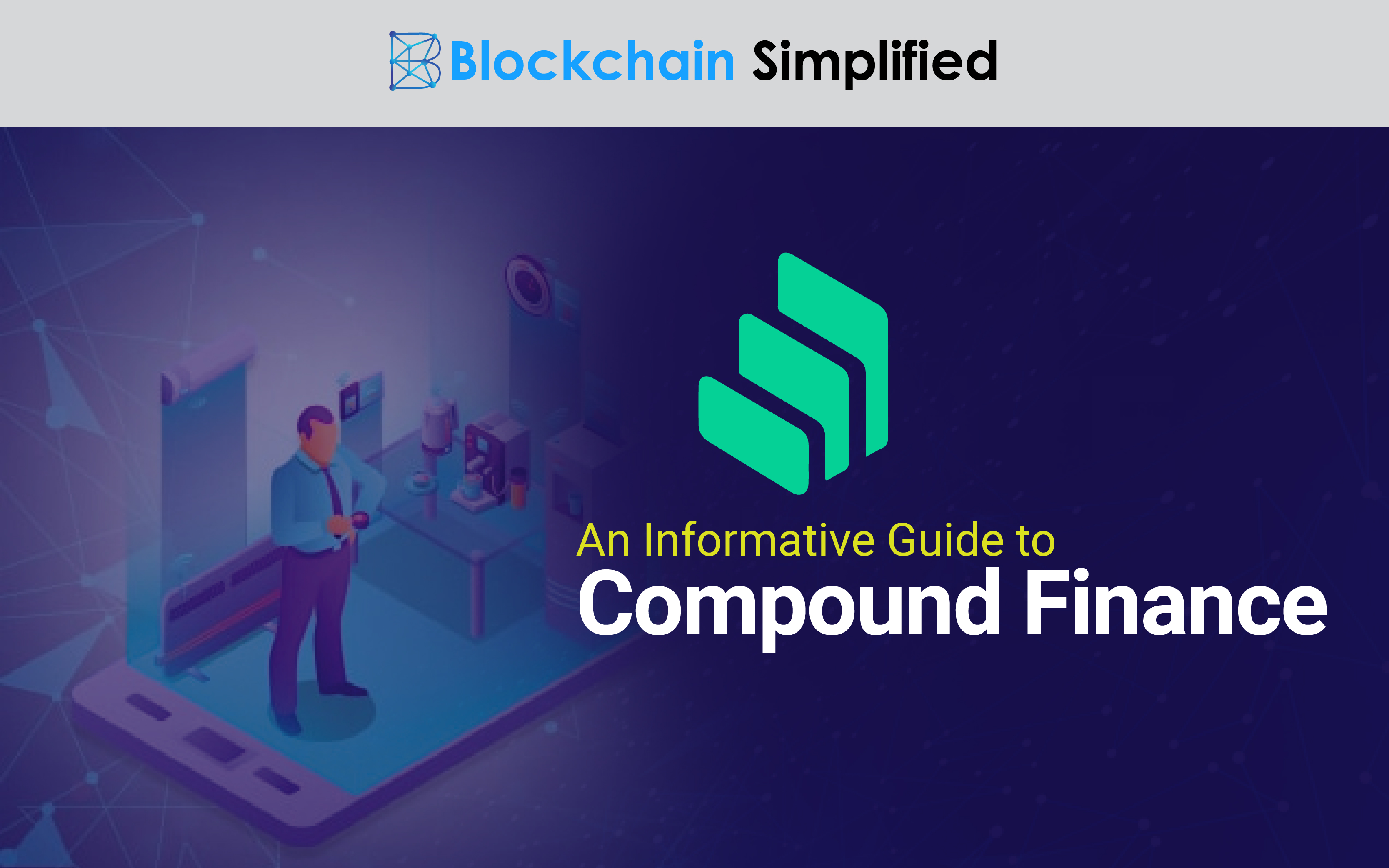 Blockchain Technology has been the commonly buzzed around word in the finance sector for quite some time now. By introducing the concept of Decentralized Finance in the heavily centralized financial industry, Blockchain has disrupted the entire functioning of FinTech. Read the major differences between Centralized Finance and Decentralized Finance in this blog.
With services like Crypto Loans, Crypto Derivatives and Yield Farming etc easily made available on DeFi platforms, crypto traders are making the maximum profit on their crypto assets. While there are quite a few platforms available that offer DeFi services in today's date, we will touch base upon one of them today, called Compound.
What is Compound Finance?
-Founded by ex-economist Robert Leshner, Compound Finance is a DeFi platform that allows crypto users to indulge in crypto trading, crypto lending and yield farming.
-Built on Ethereum, Compound Finance enables crypto traders to participate in lending and borrowing of loans by leveraging their crypto assets, based on systematic algorithmic functions.
-These algorithms are basically smart contracts built on Ethereum that automate the process of lending and borrowing.
-Like any other independent platform, Compound Finance has its own set of fixed and variable interest rates that is determined and recalculated time-to-time depending upon the demand and supply of crypto assets.
-COMP is the crypto native token of Compound which can be used for trading, transferring as well as other money transactions on the platform.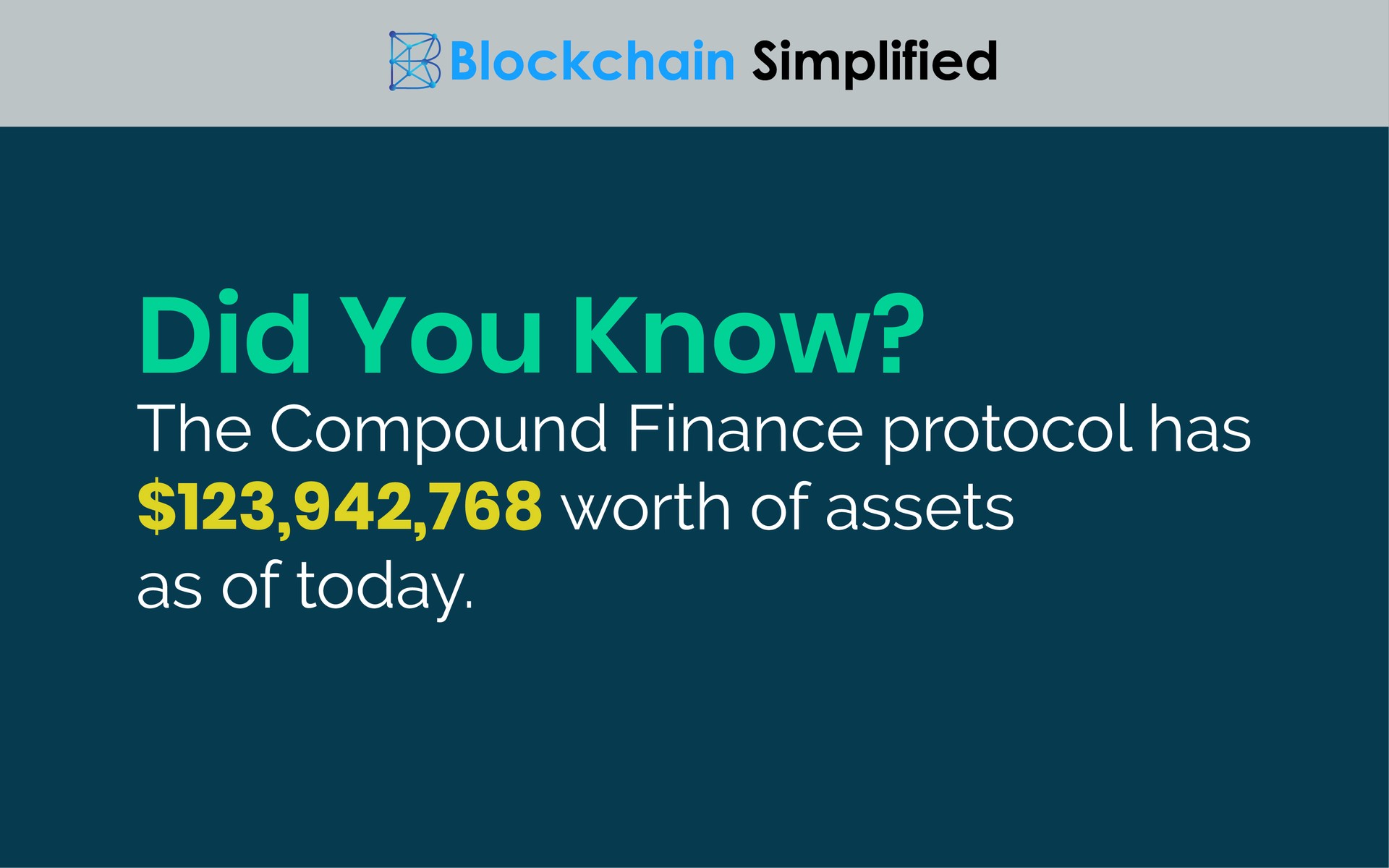 (To hire the best Blockchain developers, visit us at https://blockchainsimplified.com)
How does Compound Finance work?
Very similar to the working of a bank, Compound Finance allows traders to deposit their crypto assets and cryptocurrencies on its platform and earn interest on it by lending them to needy borrowers. The prime difference being that it is decentralized and doesn't have authority on the user's assets, unlike the bank. Since Compound Finance works on algorithmic smart contracts, the process of the 'Lender-Compound-Borrower' is completely automated.
As mentioned above, the interest rates on lending and borrowing are subject to market fluctuations and the demand and supply of crypto assets. If the demand is high and the supply is low, then the interest rates are high whereas if the demand is less and the supply is high, there is a decrease in the interest rate. Read more about interest rates on Compound Finance.
Compound Finance works on the principle of over-collateralization i.e. excess deposit of crypto assets. Borrowers are required to deposit a specific value of collateral in lieu of the amount of the borrowing loan. This minimum value is calculated based on certain factors like the quality of the asset, asset volume, liquidity value etc. This is called the Borrowing Power, based on which the system calculates the maximum amount of funds that can be lent to the borrower. If the borrowing power ratio falls short of the collateral provided, the borrower account is immediately liquidated. This helps lenders protect from the risk of repayment failure by the borrower. The borrower ratio is also a good parameter for the borrower to keep a check, assess and analyse future liquidation prices etc. Here's a great tool for calculating the borrower ratio on Compound Finance.
The value of the asset is often calculated using the Price Oracle that is responsible for calculating the right price of each asset at all times. It is very important to carry out this process correctly, otherwise it can result in failure of the liquidation method that could lead to a loss on the lenders' funds.
Compound Finance doesn't work on Token-to-Token matches which means that a lender doesn't directly lend to a borrower. Instead the lender deposits his assets to the platform which in turn lends to the borrower. This results in high liquidity in the crypto market. Lenders can withdraw their assets anytime from the platform and earn relevant interest, fixed by the platform. It is not required for the lender to wait for the borrower to pay the loan amount since it is not a direct match at all.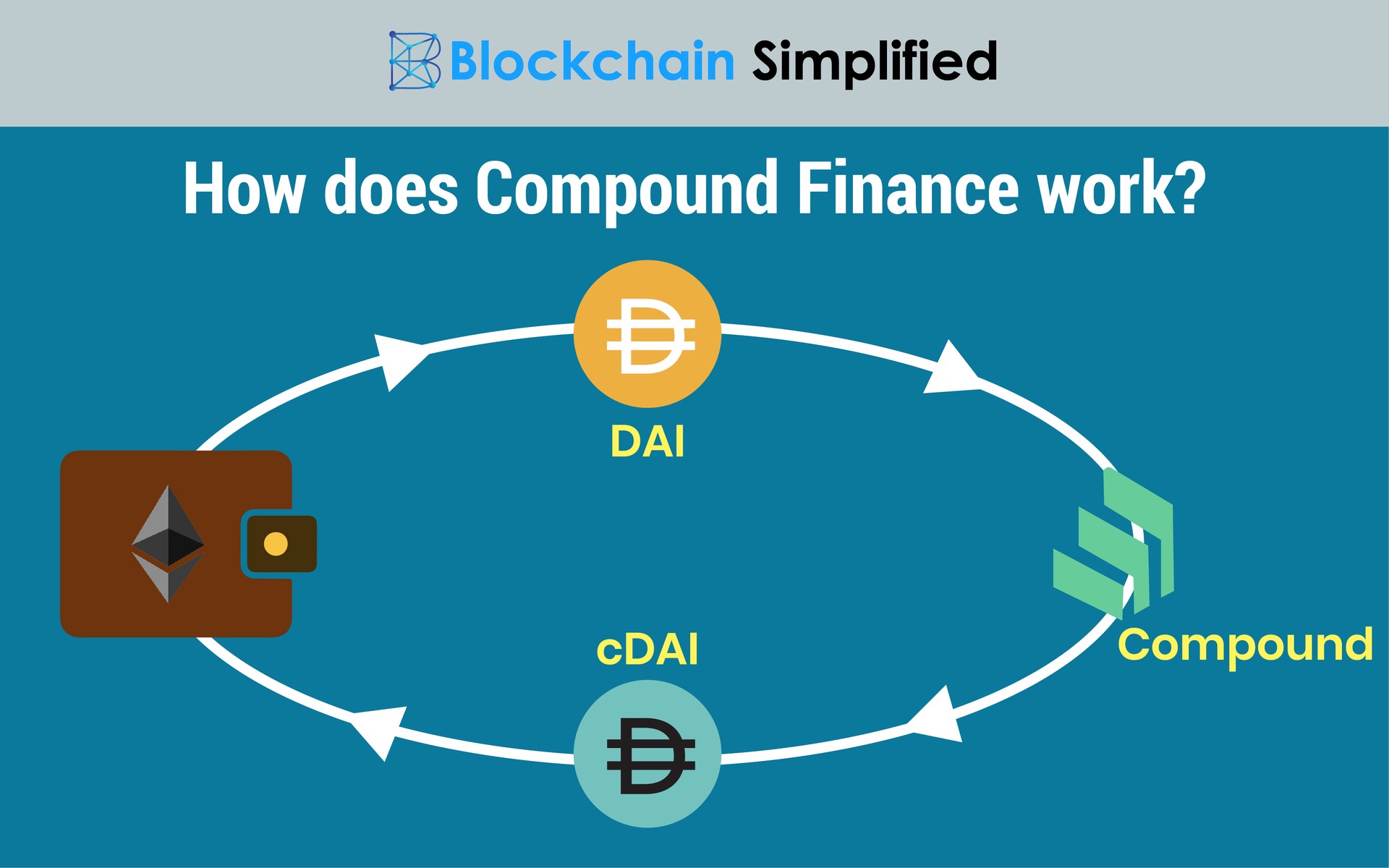 Read what is DAI and cDAI on the Compound Finance platform.
(Blockchain Simplified is a top Blockchain development company in Pune, India. Visit us at https://blockchainsimplified.com)
Risks associated with Compound Finance
We all know DeFi platforms eliminate the dependency of a central authority to control or dominate the process. Instead of depending on a centralized power, DeFi platforms have smart contracts on Blockchain to automate the entire process. Software programs are always vulnerable to malicious users and cyber attacks. A small mistake in the contract can result in disastrous consequences if not corrected or looked at right time. The dForce hack is a well known cyber attack on Ethereum token where users lost more than $25 million worth of cryptocurrencies.
About Blockchain Simplified
Blockchain Simplified is a Top blockchain development company in Pune - India which works on all major Blockchain requirements. We specialise in Blockchain, Web and Mobile development (One Stop Shop for all technology development needs).
Our clientele includes Multiple Funded Start - Ups, SMBs and few MNCs few of which are NASDAQ and NSE listed.
Some of our work includes,
Blockchain based-
hubrisone.com - is a Live app with 100,000+ downloads, All-in-One Cryptocurrency current account. The entire development from scratch carried out by Blockchain Simplified.
All in one Platform - Complete responsibility of entire software development of the platform ,for a $1m funded blockchain start up, led by a team of serial entrepreneurs and tech veterans in Silicon Valley.
Well funded Blockchain startup - Blockchain Simplified helped a $6m funded American Blockchain startup to build the first blockchain protocol to leverage on-chain smart contracts to manage distributed storage of application data off-chain.
Multinational Bank - The company helped one of the top 3 ranking Multinational Banks to integrate various cryptocurrencies into their banking application.
and more…
Non-Blockchain-
SHC - Built entire platform and app from scratch for a $1m funded startup led by a team of Americans including PhD degree holders.
VMW - Developed app for a multi-national company providing mass factory-to-factory shipment services. App is being used by 53 of the Fortune 500 companies such as John Deere, Coca-Cola, Nissan.
and more…
Expertise
Blockchain Development : Bitcoin, Ethereum, Hyperledger, Corda, and more.
Mobile App Development : Android Native, iOS Native, React Native, Flutter, Xamarin.
UI/UX Design : Strategy, Planning, UI/UX Design, Wireframing, Visual Designs.
Web App Development : Node.JS, Angular, React.JS, PHP.
Backend Development : MongoDB, MySQL, AWS, Firebase.
Visit our official website https://blockchainsimplified.com/ for more information.