What do you mean by a Minimum Viable Product (MVP product) ?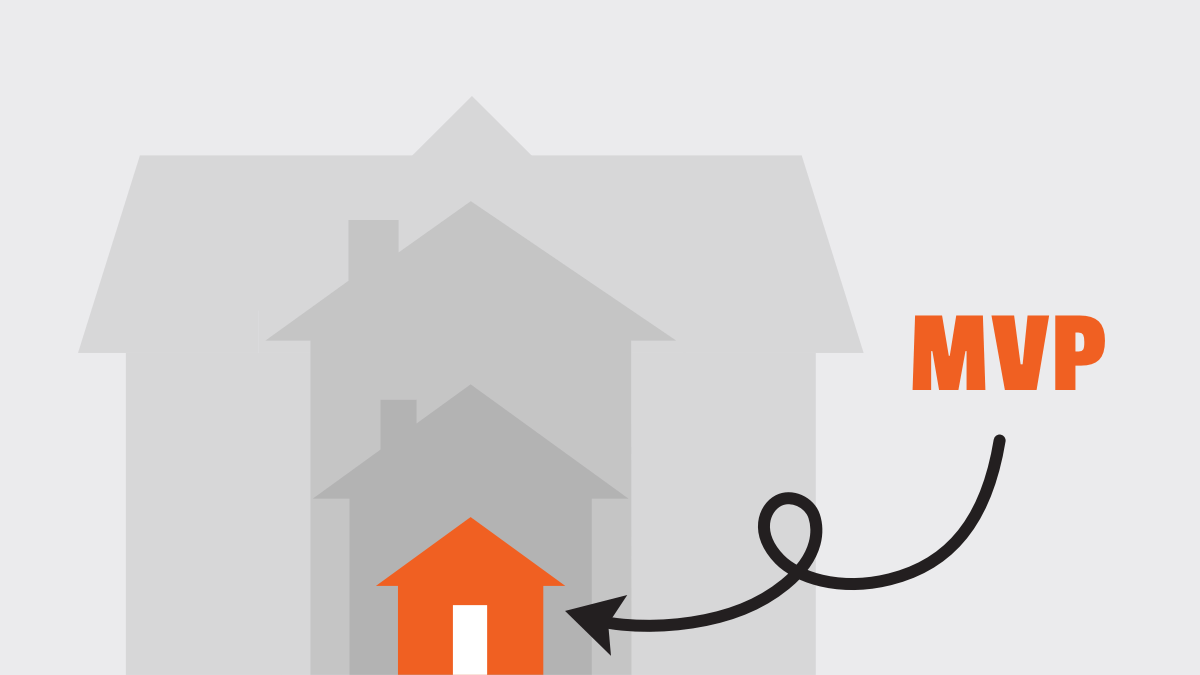 Image source : anoda.mobi
The traditional Waterfall model in the SDLC has been replaced by new-age methodologies like Agile and Scrum. Infact, Scrum is a part of the Agile framework, which follows an approach of continual and simultaneous development and testing of a software product, unlike the sequential method of the Waterfall model.
In both the processes, a preliminary version of the software with bare minimum features, which are just sufficient for the working of the product, is rolled out and additional software capabilities are added onto it, every 3-4 weeks. Both the methodologies promote the building of a Minimum Viable Product or MVP product, in order to generate customer feedback.
What is an MVP product?
"The minimum viable product is that version of a new product which allows a team to collect the maximum amount of validated learning about customers with the least effort." - Eric Ries
An MVP product is the initial working prototype of any product, built with just adequate features, enough for the product to function. Ofcourse, the product delivers its fundamental essence, even in its basic form. The purpose of building a minimum viable product is to determine early customer reactions and audience responses, and analyze the viability of it. Based on the essential client insights, ideas for the next version are conceived and implemented. It works on the core logic of constantly collecting customer feedback and repeatedly adding newer and advanced functionalities.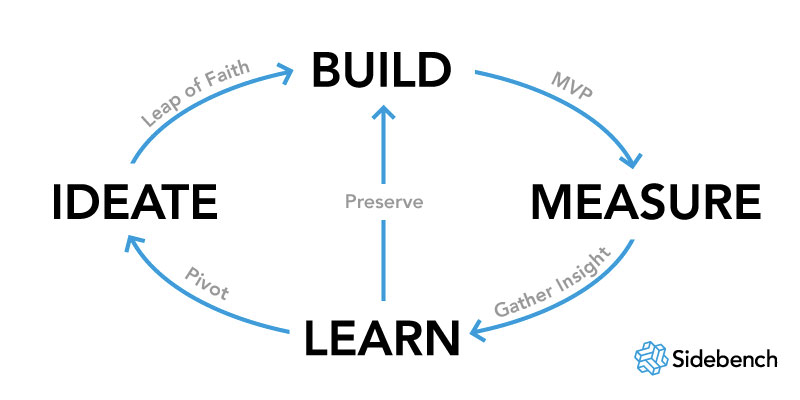 Image source : medium.com
An MVP product derives its principles from the Lean methodology, which focuses on an iterative build-measure-learn approach.
Start-ups should be completely involved in the process of building a minimum valuable product that piques audience' interest and turn them into potential customers. Identifying the target audience is one of the most important aspects while building an MVP product. Reaching out to the correct people increases the possibilities of product engagement and customer satisfaction.
Below is a delicious example of an MVP product :)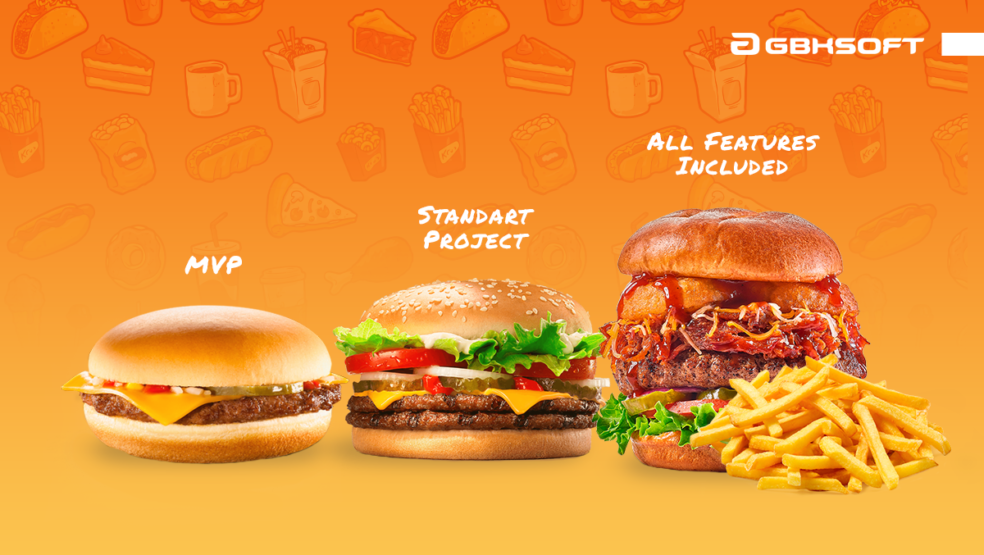 Image source : gbksoft.com
Uber, AirBNB etc are classic examples of apps which entered the market with a minimum viable product, acquired huge fan following, and gradually matured into a full-fledged sophisticated app. Piecemeal, Concierge, Wizard of Oz etc. are very popular MVP products, click here to read more about different types of MVP products.
Blockchain Simplified is a top blockchain, web and mobile application MVP development company in Pune, India. Visit out website https://blockchainsimplified for more details
(Tech stacks - MEAN, MERN, Xamarin, React Native, Flutter and many more.)
Benefits of an MVP product
There are several advantages of building an MVP product, including monetary benefits,
reduced time and minimum resources.
A piecemeal MVP product, is built using already existing tools and components, sourced from other platforms. Since a minimum viable product is not focused on the complete product development, this not only reduces monetary expenses but also decreases significant development time of the project. Even if the project fails, the losses incurred are negligible, thus preventing a bigger collapse.
A minimum viable product emphasizes on understanding the potential audience and their needs. By testing an MVP product on selected target audience, it is possible to learn and analyze current market behavior and ideate newer features, basis their feedback. Quickly releasing the product and handing it to the people can help identify whether it is actually viable or not. A well-defined initial audience, can also be converted into a loyal customer for future, and can also be useful while expanding a user base.
https://blockchainsimplified is a top blockchain, web and mobile application MVP development company in Pune, India.
MVP Product - The final word
With more and more companies adopting the Agile and Scrum methodologies, building an MVP product is the most feasible solution not only for start-ups but also for well established companies. It shields you against losses, requires minimal investment and moreover establishes a great audience for the product.
About Blockchain Simplified
Blockchain Simplified is a Top blockchain development company in Pune - India which works on all major Blockchain requirements. We specialise in Blockchain, Web and Mobile development (One Stop Shop for all technology development needs).
Our clientele includes Multiple Funded Start - Ups, SMBs and few MNCs few of which are NASDAQ and NSE listed.
Some of our work includes,
Blockchain based-
hubrisone.com - is a Live app with 100,000+ downloads, All-in-One Cryptocurrency current account. The entire development from scratch carried out by Blockchain Simplified.
All in one Platform - Complete responsibility of entire software development of the platform ,for a $1m funded blockchain start up, led by a team of serial entrepreneurs and tech veterans in Silicon Valley.
Well funded Blockchain startup - Blockchain Simplified helped a $6m funded American Blockchain startup to build the first blockchain protocol to leverage on-chain smart contracts to manage distributed storage of application data off-chain.
Multinational Bank - The company helped one of the top 3 ranking Multinational Banks to integrate various cryptocurrencies into their banking application.
and more…
Non-Blockchain-
SHC - Built entire platform and app from scratch for a $1m funded startup led by a team of Americans including PhD degree holders.
VMW - Developed app for a multi-national company providing mass factory-to-factory shipment services. App is being used by 53 of the Fortune 500 companies such as John Deere, Coca-Cola, Nissan.
and more…
Expertise
Blockchain Development : Bitcoin, Ethereum, Hyperledger, Corda, and more.
Mobile App Development : Android Native, iOS Native, React Native, Flutter, Xamarin.
UI/UX Design : Strategy, Planning, UI/UX Design, Wireframing, Visual Designs.
Web App Development : Node.JS, Angular, React.JS, PHP.
Backend Development : MongoDB, MySQL, AWS, Firebase.
Visit our official website https://blockchainsimplified.com/ for more information.