A Beginner's Guide to Initial Exchange Offering (IEO)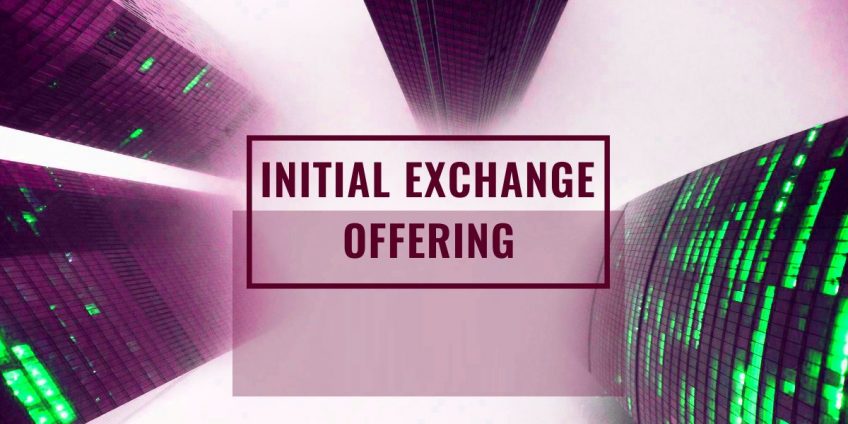 Image source : devteam.space
While Initial Coin Offering (ICO) is the easiest method to raise funds via a crowd sale, it is also one of the most insecure ways of doing it. There have been several instances of dubious ICO scams, which is why they have come under scrutiny by regulatory bodies and law securities. Some countries like China and South Korea have completely banned ICOs due to their risky and inauthentic nature of working.
Initial Exchange Offering (IEO) was introduced as a replacement to annul the effects of ICO, by offering more security and trust to the process of crowd-funding, by means of an exchange platform.
What is an Initial Exchange Offering?
-Initial Exchange Offering is a process wherein, a cryptocurrency exchange platform, acts as an intermediary between start-up companies seeking crowd-funding and interested users who are looking to invest in these projects.
-IEOs act as a medium of crypto-tokens sale, and manage the exchange of new cryptocurrencies in-lieu of already accepted currencies like Bitcoin or Ethereum , to gather funds and promote new and promising start-ups.
-Unlike the ICOs, where projects run the fundraising themselves, IEOs list the new crypto-tokens on behalf of these token issuers on their exchange platform, and invite investors to source the crowd-funding, by buying these tokens.
Firstly, interested projects and investors register themselves on the Initial Exchange Offering platform, in order to launch the process of token initiation (coin sale) and buying tokens, respectively. Next, the IEOs carry out thorough investigation and screening of the project to identify any potential threats or loopholes, by analyzing the company's whitepaper and other reliable sources. Projects have to pay an amount as listing fee to the IEO as well as a proportion of the tokens, to get their coins sold on the exchange. The IEO then issues a token-sale notice on the platform, allowing investors to buy them and raise funds against it. After the sale, IEOs also list the coins on their platform, as a way of marketing.
Binance was amongst the first to introduce the Binance Launchpad IEO, followed by (not in any particular order) Bittrex's Bittrex International IEO, Houbi's Houbi Prime, OKEx's OKEx IEO , Gate.io and many more.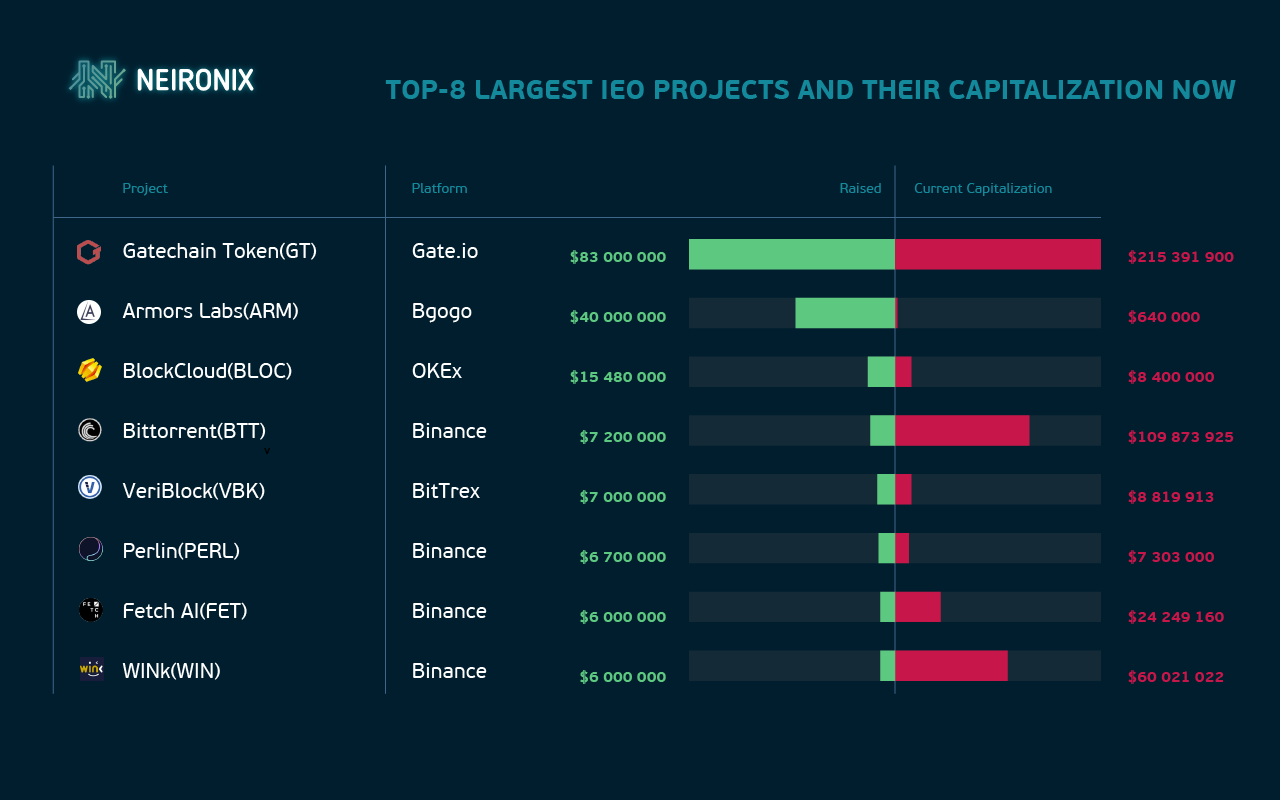 Image source : medium.com
(Please contact https://blockchainsimplified.com/ for any support in IEO related activities)
Benefits of Initial Exchange Offering
An Initial Exchange Offering is attracting a large chunk of companies and buyers because it has built a reputation of being more trustworthy and safe.
IEOs meticulously verify and do a background check for both the participating channels - the party issuing the token sale and also the party expressing interested in purchasing the tokens - before actually creating an account for them on the platform. Detailed analysis and inquiry about the project by studying its whitepaper, reviewing the investor etc are sincerely carried out by the IEO. IEOs have, therefore, gained immense trust and confidence from companies and buyers alike.
IEO also performs KYC for its customers, and invests in AML techniques, to prevent fraudsters and bogus entities from accessing the exchange platform, consequently getting rid of the possibility of potential scams and threats.
It's a win-win situation for the company selling the tokens on the Initial Exchange Offering platform, as IEO takes care of listing and marketing the coins itself, once the token sale process is over. Therefore, additional investments for planning marketing strategies isn't a concern for the company.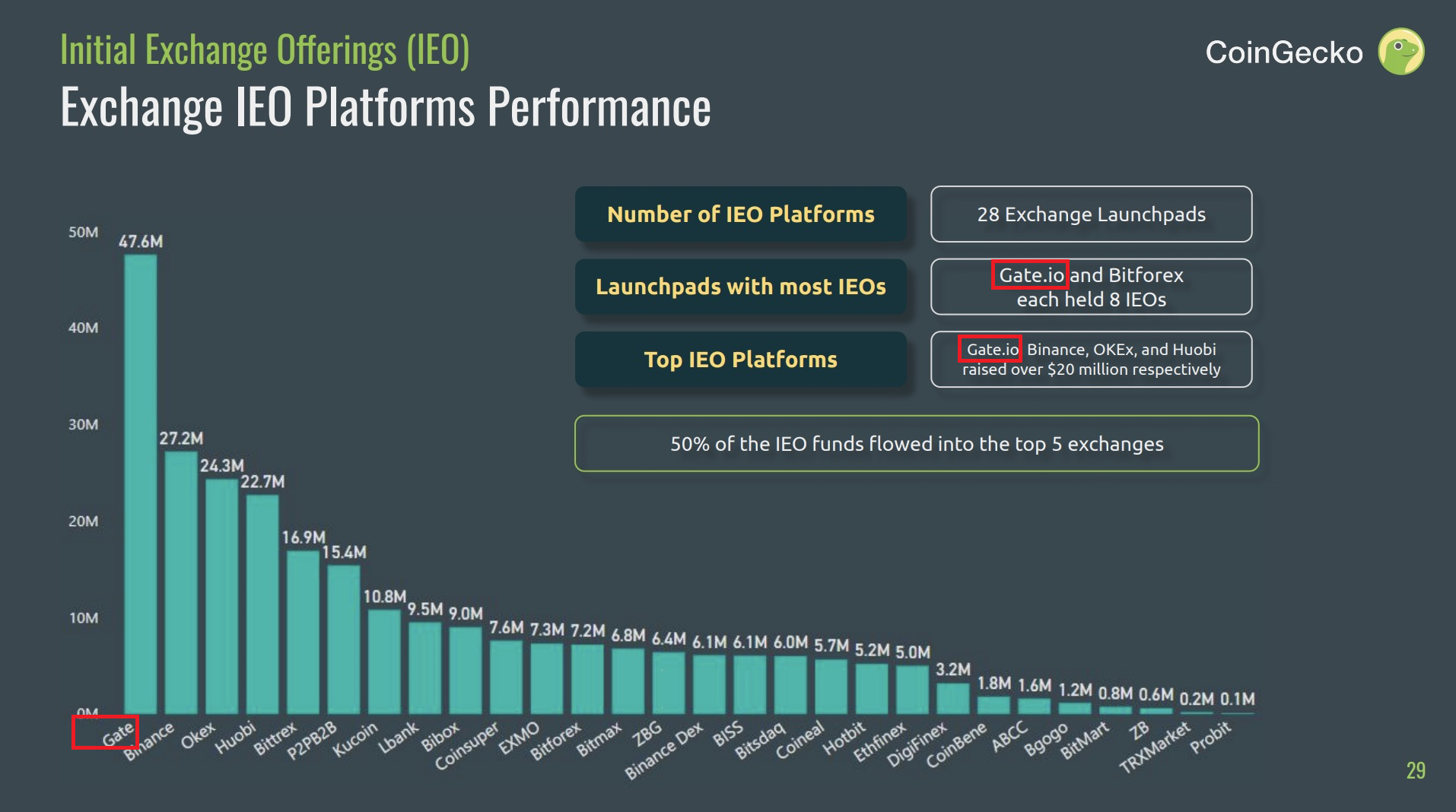 Image Source : coingecko.com
Above survey shows the performance of different IEO platforms in 2019.
(Contact https://blockchainsimplified.com/ for hiring the best Blockchain developers)
Is Initial Exchange Offering the best platform for crowdfunding?
It wouldn't be wrong to say that IEOs have managed to successfully surpass the goal of being the best platform for crypto-sales and raising funds via crowd sales. They have mitigated risks and dire consequences associated with ICOs, and therefore, have acquired genuine credibility in the cryptocurrency market.
About Blockchain Simplified
Blockchain Simplified is a Top blockchain development company in Pune - India which works on all major Blockchain requirements. We specialise in Blockchain, Web and Mobile development (One Stop Shop for all technology development needs).
Our clientele includes Multiple Funded Start - Ups, SMBs and few MNCs few of which are NASDAQ and NSE listed.
Some of our work includes,
Blockchain based-
hubrisone.com - is a Live app with 100,000+ downloads, All-in-One Cryptocurrency current account. The entire development from scratch carried out by Blockchain Simplified.
All in one Platform - Complete responsibility of entire software development of the platform ,for a $1m funded blockchain start up, led by a team of serial entrepreneurs and tech veterans in Silicon Valley.
Well funded Blockchain startup - Blockchain Simplified helped a $6m funded American Blockchain startup to build the first blockchain protocol to leverage on-chain smart contracts to manage distributed storage of application data off-chain.
Multinational Bank - The company helped one of the top 3 ranking Multinational Banks to integrate various cryptocurrencies into their banking application.
and more…
Non-Blockchain-
SHC - Built entire platform and app from scratch for a $1m funded startup led by a team of Americans including PhD degree holders.
VMW - Developed app for a multi-national company providing mass factory-to-factory shipment services. App is being used by 53 of the Fortune 500 companies such as John Deere, Coca-Cola, Nissan.
and more…
Expertise
Blockchain Development : Bitcoin, Ethereum, Hyperledger, Corda, and more.
Mobile App Development : Android Native, iOS Native, React Native, Flutter, Xamarin.
UI/UX Design : Strategy, Planning, UI/UX Design, Wireframing, Visual Designs.
Web App Development : Node.JS, Angular, React.JS, PHP.
Backend Development : MongoDB, MySQL, AWS, Firebase.
Visit our official website https://blockchainsimplified.com/ for more information.