How is Blockchain based Video Streaming gaining momentum?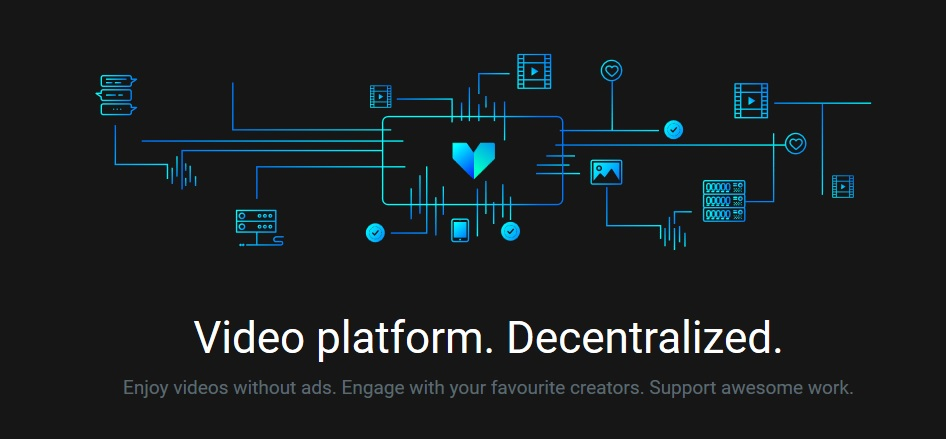 Image source : steemit.com
The latest technology that has caught the fancy of one and all in the digital world is Blockchain; it is literally going places. Its decentralized and distributed approach has the ability to disrupt the primitive functioning of various industrial sectors. It also holds great potential to cause a revolutionary change in the realm of Digital Objects and Artificial Intelligence.
On the diametrically opposite end, new-age video streaming platforms like Netflix, Amazon Prime, Twitch etc. are providing enhanced and enriched user experiences with their live video streaming services. These live video streaming channels are easily available to users at their fingertips, on their cellphones, which is a groundbreaking innovation. Watching movies and videos online has become a default.
Technology enthusiasts and pioneers are excited to combine these two trending markets together and develop blockchain based video streaming platforms that can change the face of live streaming, altogether. Livepeer, DLive, BLive are the early birds in this niche field of live blockchain based video streaming channels.
Early Stages of Blockchain based Video Streaming
Video Streaming has grown leaps and bounds in all these years. Texts have been replaced by images, images have been replaced by GIFs. Blogs have become a thing of the past, with vlogs, podcasts etc replacing them. People swiftly shift to Youtube or similar channels for quick video illustrations rather than spending time in reading blogs/articles. This has resulted in video streaming accounting to majority of Internet traffic, thus becoming a major revenue contributor of the online business. There is literally an explosion of video content online!.
Take a look at the below graph showing the exponential increase in the revenue generated by video streaming.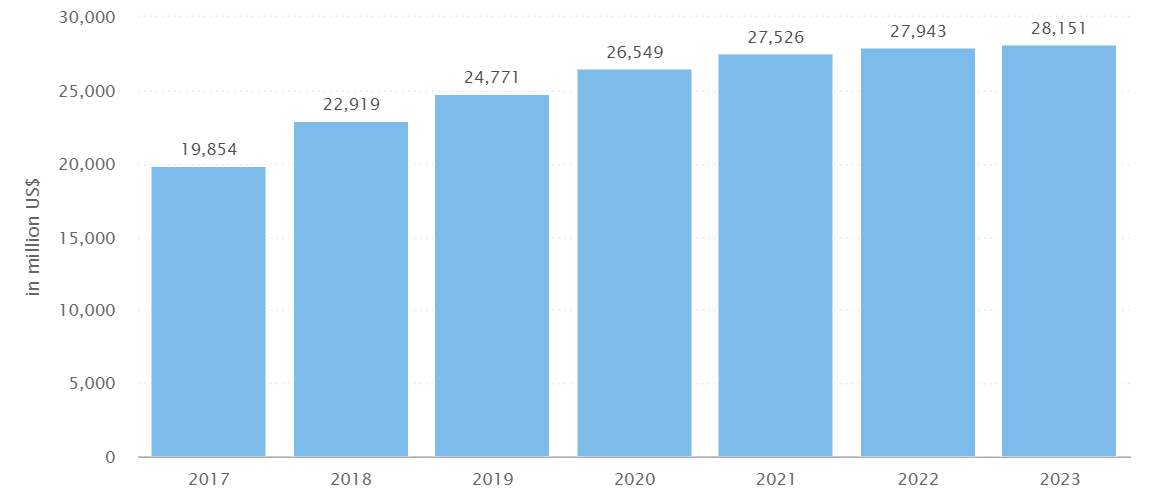 Image source : medium.com
Live video streaming is a rapidly growing segment in this sector with millions of people watching live videos online, sharing live videos on Facebook Live, using live video messengers like Snapchat etc. People are fascinated about this idea of consuming media live in the comfort of their mobile phones, wherever and whenever they want. The growth of live video streaming has been phenomenal and is continuing.
https://blockchainsimplified.com is a top Blockchain development company in Pune, India.
Why is Blockchain based Video Streaming essential?
Albeit the growth of live video streaming is tremendous, the bandwidth and the storage that videos claim is huge. The storage, networking, delivery etc are carried out by centralized cloud servers that are hosted by bigwigs like Amazon (AWS) or Google (Cloud).These companies have earned whopping amounts as profit from this sector. Also, developers and publishers of these platforms gobble up a considerable amount as profit-sharing, making these two the sole controlling owner of the content and its streaming.
The actual video creators and innovators have no claim to authority over their own content and have to settle with whatever rules have been laid out by the controlling parties. On one hand where these parties take huge margins as profits, the content creators only earn peanuts. Therefore, the increased interest and reliance on live video streaming channels coupled with the immediate need for decentralization have given rise to opportunities for creating Blockchain based video streaming platforms.
How can Blockchain based Video Streaming be of help?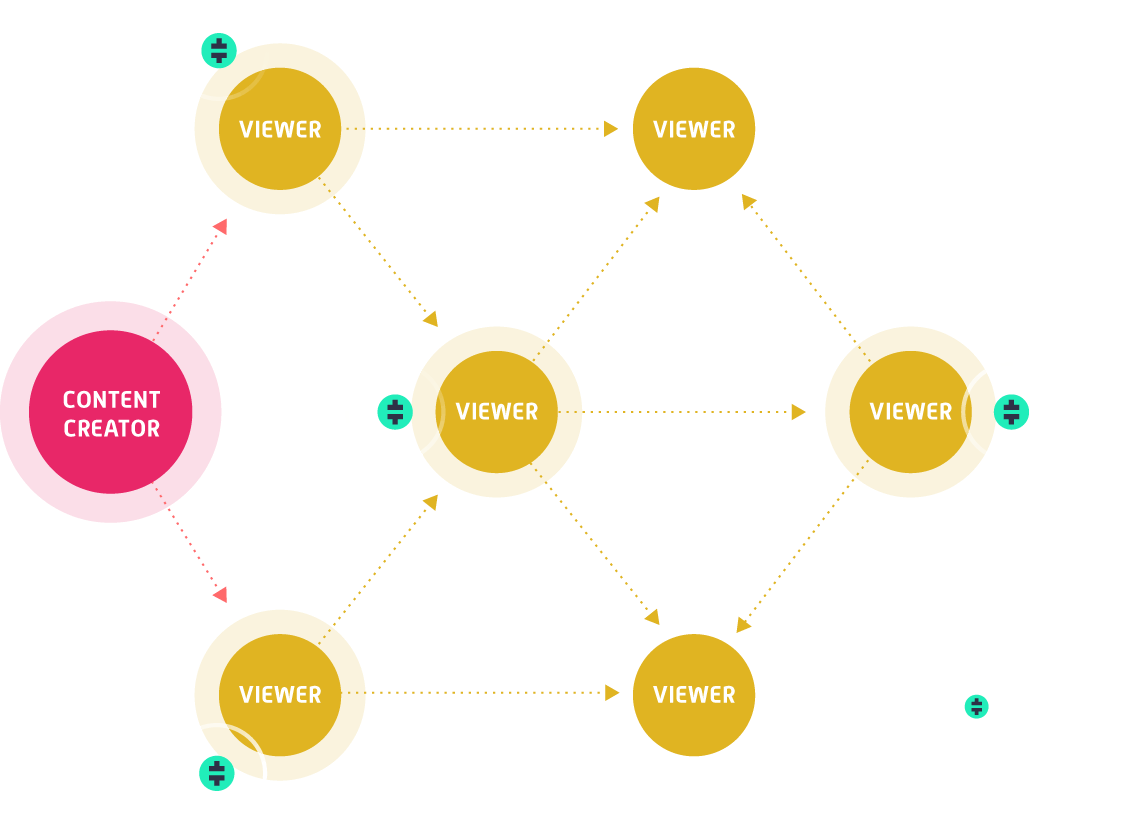 Image source : pngkey.com
A Blockchain based video streaming platform can help resolve the above mentioned issues, let us see how?
Blockchain is a peer-to-peer, distributed ledger network, that is devoid of any central power. Video content creators can take due advantage of its decentralized system for publishing or delivering any content directly to the consumers, rather than depending on a centralized server.
Creators and users both can join the Blockchain network, without the interference of any intermediate controller. Content creators themselves can broadcast their content on the network, which after affirmation and consensus amongst the other nodes/miners, can directly be received by the consumers. It completely eliminates the need for a middle agent like the publisher or the content provider. Blockchain based video streaming helps content creators gain direct access to the revenue generated via the platform. It can provide video-on-demand basis, where consumers only pay for what they are interested in. Content creators can also make use of Blockchain's effective and secure encryption video storage system.
Content creators can earn monetary benefits in the form of crypto tokens or cryptocurrencies from consumers, who pay a subscription fee for subscribing to their favourite streamer. Additionally, consumers themselves can earn rewards if they wish to rent out excess disk space and bandwidth for storage and publishing of videos. Also, when on Blockchain, creators have complete ownership of their content without the risk of losing authority to third party controllers.
Go through below case-studies of top live Blockchain based video streaming platforms:
-Theta Blockchain
-BLive by BitTorrent
-DLive powered by Lino Blockchain
To hire the best Blockchain developers, please contact https://blockchainsimplified.com
Blockchain based Video Streaming is the Future
Blockchain based Video Streaming is a promising and niche area for technical breakthrough in the coming future. Although several companies have achieved significant success in the field, there is a lot more that can be explored. With transparency, security and reliability under its hood, Blockchain can take the world of live streaming to a whole new level!
About Blockchain Simplified
Blockchain Simplified is a Top blockchain development company in Pune - India which works on all major Blockchain requirements. We specialise in Blockchain, Web and Mobile development (One Stop Shop for all technology development needs).
Our clientele includes Multiple Funded Start - Ups, SMBs and few MNCs few of which are NASDAQ and NSE listed.
Some of our work includes,
Blockchain based-
hubrisone.com - is a Live app with 100,000+ downloads, All-in-One Cryptocurrency current account. The entire development from scratch carried out by Blockchain Simplified.
All in one Platform - Complete responsibility of entire software development of the platform ,for a $1m funded blockchain start up, led by a team of serial entrepreneurs and tech veterans in Silicon Valley.
Well funded Blockchain startup - Blockchain Simplified helped a $6m funded American Blockchain startup to build the first blockchain protocol to leverage on-chain smart contracts to manage distributed storage of application data off-chain.
Multinational Bank - The company helped one of the top 3 ranking Multinational Banks to integrate various cryptocurrencies into their banking application.
and more…
Non-Blockchain-
SHC - Built entire platform and app from scratch for a $1m funded startup led by a team of Americans including PhD degree holders.
VMW - Developed app for a multi-national company providing mass factory-to-factory shipment services. App is being used by 53 of the Fortune 500 companies such as John Deere, Coca-Cola, Nissan.
and more…
Expertise
Blockchain Development : Bitcoin, Ethereum, Hyperledger, Corda, and more.
Mobile App Development : Android Native, iOS Native, React Native, Flutter, Xamarin.
UI/UX Design : Strategy, Planning, UI/UX Design, Wireframing, Visual Designs.
Web App Development : Node.JS, Angular, React.JS, PHP.
Backend Development : MongoDB, MySQL, AWS, Firebase.
Visit our official website https://blockchainsimplified.com/ for more information.