Prerequisites for creating Live Video Streaming Apps for Apple TV and Android TV

Image source : 3playmedia.com
In our earlier blog on Video Streaming, we saw how Video Streaming has taken over ancient methods of media consumption online. Consumers have shunned rudimentary online media of text and images and have conveniently moved towards video media, live video streaming in particular.
While smartphone companies have already jumped on the bandwagon by developing live video streaming apps on iOS and Android; creating live video streaming apps for smart TVs like Apple TV and Android TV is on the rise now. From watching your favourite sport to webseries to live gaming, a live video streaming app on a smart TV offers you a real-time experience within the comfort of your homes, without actually having to attend it personally. What more do you need in life ? :)
Some very popular live video streaming apps are Twitch, Periscope , Facebook Live etc.
Emergence of Live Video Streaming Apps on Apple TV and Android TV
It was not so long ago that the marketplace was abuzz with the advent of smartphones and its influence on digital media. Marketers were convinced that smartphones are the
Future and the be-all and end-all of technology innovations! But soon, this myth was busted with the emergence of smart TVs like the Android TV and Apple TV. With enhanced features to provide seamless real time user experience with the integration of live video streaming apps, smart TVs arrived and how!
Android TV quickly gained popularity due to its easy connectivity and integration with the traditional TVs. Any traditional TV set up can be turned into a smart TV with the help of Android TV's unique plug-in. Its adaptability to TV's big screen coupled with its reasonable cost makes it the most sought after technology in today's date.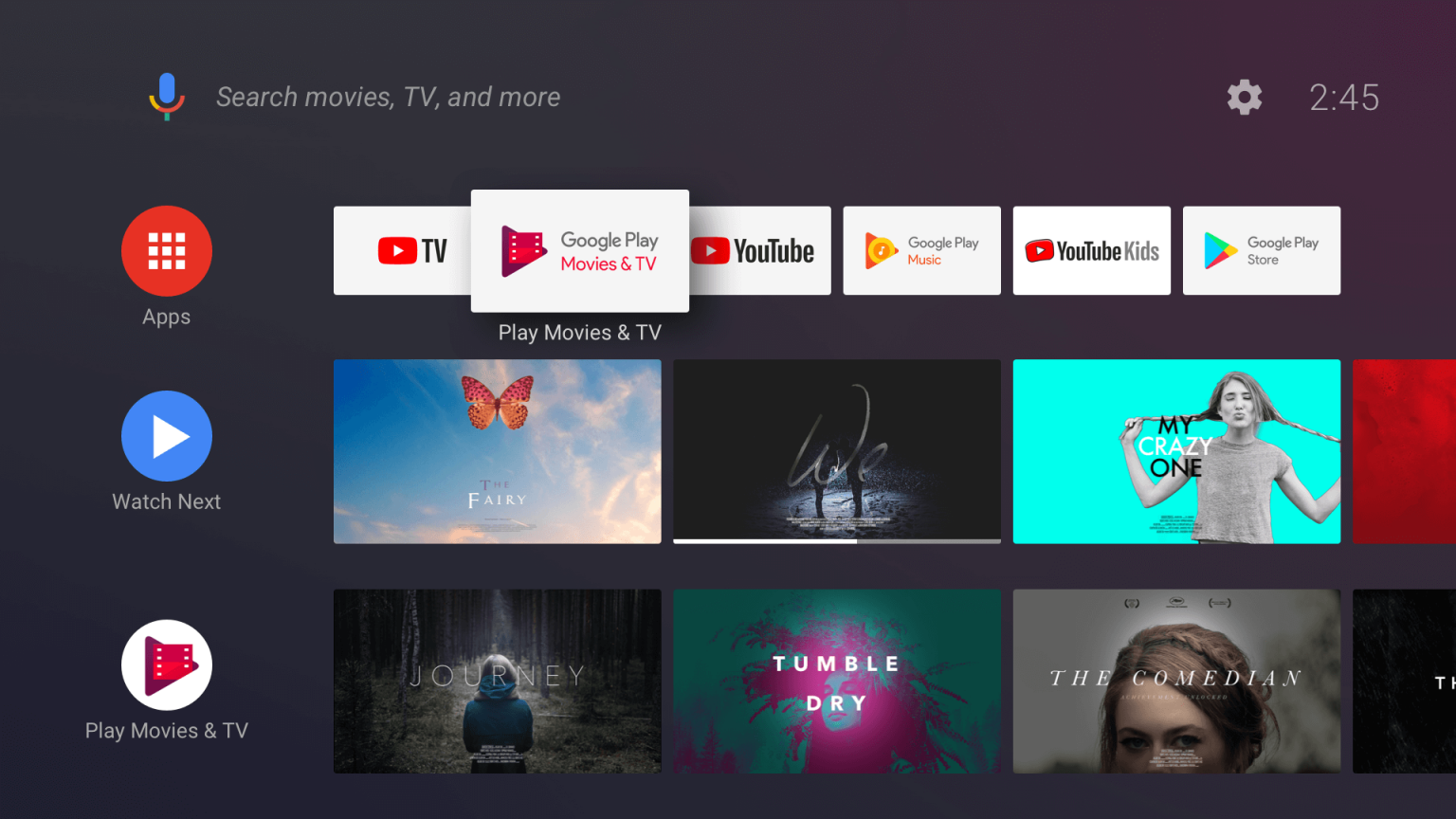 Image source : redbytes.in
Apple TV developed by Apple, Inc. is another major contender in this category, which requires no introduction. It offers you a whole gamut of awesome features like browsing content, purchase products online and many many more. Live video streaming, audio streaming, games, streaming podcasts etc are a few handful of characteristics of the Apple TV. Click here to know more.
(Please visit https://blockchainsimplified.com to hire the best Blockchain developers)
Basic considerations while creating Live Video Streaming Apps on Apple TV and Android TV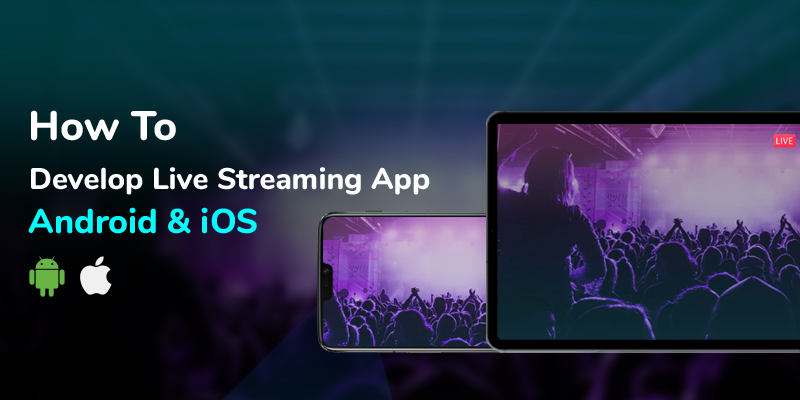 Image source : medium.com
There is a lot of hard work that goes into the creation of live video streaming apps on Apple TV and Android TV. Although the basic is similar to that of a smartphone live video streaming app development, there are still few important considerations while building a live video streaming app for Apple TV and Android TV.
First and foremost, a smart TV doesn't operate with touchscreen, unlike a smartphone. This is a very critical point to be considered while developing live video streaming apps on smart TVs. The determination of key factors like distance, configuration, resolution etc have to be kept in mind during the app development. As the layout of a smartphone and the layout of a TV are completely different, this is another crucial point to be noted that can affect the functionality of a live video streaming app on Apple TV and Android TV.
Where initially smart TVs were operated using a basic remote control similar to a traditional TV box, voice control features were introduced later like the Google Assistant for Android TV, where your wish is its command! Apple TV also provided the touch control feature, in its next generation version. All these pointers have to be taken into account during the development. Providing advanced search functionality like the voice search is a must if you want to build a user-friendly live video streaming apps on Apple TV and Android TV. Recommending content based on user browsing history is also one of the prerequisites. Easy navigation structure for reaching a particular content is a basic requirement while developing a smart TV app.
( Blockchain Simplified is a top Blockchain,web and mobile app development company in Pune,India. Please visit https://blockchainsimplified.com for more details )
The Future of Live Video Streaming Apps on Apple TV and Android TV
Consumers are way smarter than a smart TV, nowadays. They demand advanced features and a hassle free browsing experience. Therefore, building an intelligent and smart live video streaming app for a smart TV for an even more smarter user, is a herculean task. Look no further than Blockchain Simplified for all your technical needs on Blockchain, mobile and web development.
About Blockchain Simplified
Blockchain Simplified is a Top blockchain development company in Pune - India which works on all major Blockchain requirements. We specialise in Blockchain, Web and Mobile development (One Stop Shop for all technology development needs).
Our clientele includes Multiple Funded Start - Ups, SMBs and few MNCs few of which are NASDAQ and NSE listed.
Some of our work includes,
Blockchain based-
hubrisone.com - is a Live app with 100,000+ downloads, All-in-One Cryptocurrency current account. The entire development from scratch carried out by Blockchain Simplified.
All in one Platform - Complete responsibility of entire software development of the platform ,for a $1m funded blockchain start up, led by a team of serial entrepreneurs and tech veterans in Silicon Valley.
Well funded Blockchain startup - Blockchain Simplified helped a $6m funded American Blockchain startup to build the first blockchain protocol to leverage on-chain smart contracts to manage distributed storage of application data off-chain.
Multinational Bank - The company helped one of the top 3 ranking Multinational Banks to integrate various cryptocurrencies into their banking application.
and more…
Non-Blockchain-
SHC - Built entire platform and app from scratch for a $1m funded startup led by a team of Americans including PhD degree holders.
VMW - Developed app for a multi-national company providing mass factory-to-factory shipment services. App is being used by 53 of the Fortune 500 companies such as John Deere, Coca-Cola, Nissan.
and more…
Expertise
Blockchain Development : Bitcoin, Ethereum, Hyperledger, Corda, and more.
Mobile App Development : Android Native, iOS Native, React Native, Flutter, Xamarin.
UI/UX Design : Strategy, Planning, UI/UX Design, Wireframing, Visual Designs.
Web App Development : Node.JS, Angular, React.JS, PHP.
Backend Development : MongoDB, MySQL, AWS, Firebase.
Visit our official website https://blockchainsimplified.com/ for more information.