What is Blockchain Technology?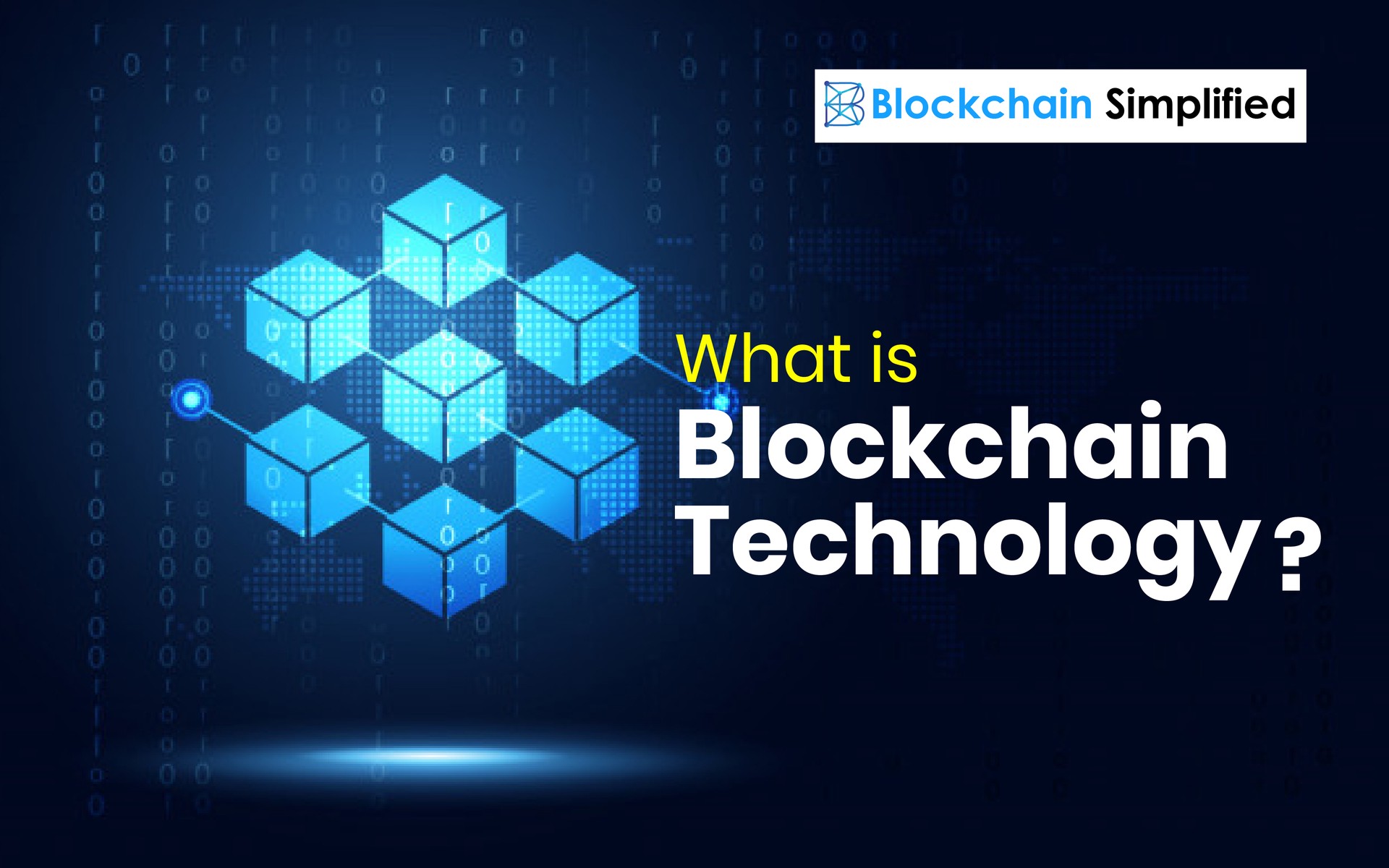 How Blockchain technology originated?
Blockchain was developed by a group of individuals under the pseudonym, Satoshi Nakomoto in 2008, to make a decentralized, publicly accessible ledger for recording digital transactions.
Bitcoin is the first and most prevalent cryptocurrency launched, in view of the blockchain network. The Bitcoin blockchain was developed for facilitating the exchange of bitcoins across the network, while simultaneously maintaining a ledger of such transactions.
Other instances of Blockchain include Ethereum,Corda,Hyperledger, Monero, ZCash and so on.
What is Blockchain technology?
Blockchain, in basic language, is an accumulation of blocks (ledger), in a distributed network (chain), which is utilized to record digital data of any value. The data is stored across all the blocks in the network, consequently there is no single proprietor or focal vault controlling it.
Blocks save data like timestamp, transaction history and so on and the strategy of cryptography is used to change over information into a language not understandable by humans.
(Visit our website https://blockchainsimplified.com for use cases and implementation of Blockchain technology.)
How Blockchain technology works?
-Typically, Blockchain is made of several nodes (users). Every node communicates with another node as well as the system to issue transactions, for eg:- sending cryptocurrencies from one user to another user is a transaction. The history of this transaction is recorded by the blockchain, similarly every event has its record on the blockchain.
-Each node has a public and a private key. At whatever point a node requests a transaction, the combination of both these keys creates a digital signature.The transaction is then sent over the chain for approval. Once all the nodes provide their go ahead, the transaction stands validated. It is then placed in a new block which is included into the blockchain.
-The block now contains the hash key of its own, as well as its preceding block, generated by the unique hashing algorithm. It can basically be considered as the address of the block. Hashing essentially makes a string in an encrypted format. This string is the most basic and essential piece of the blockchain logic.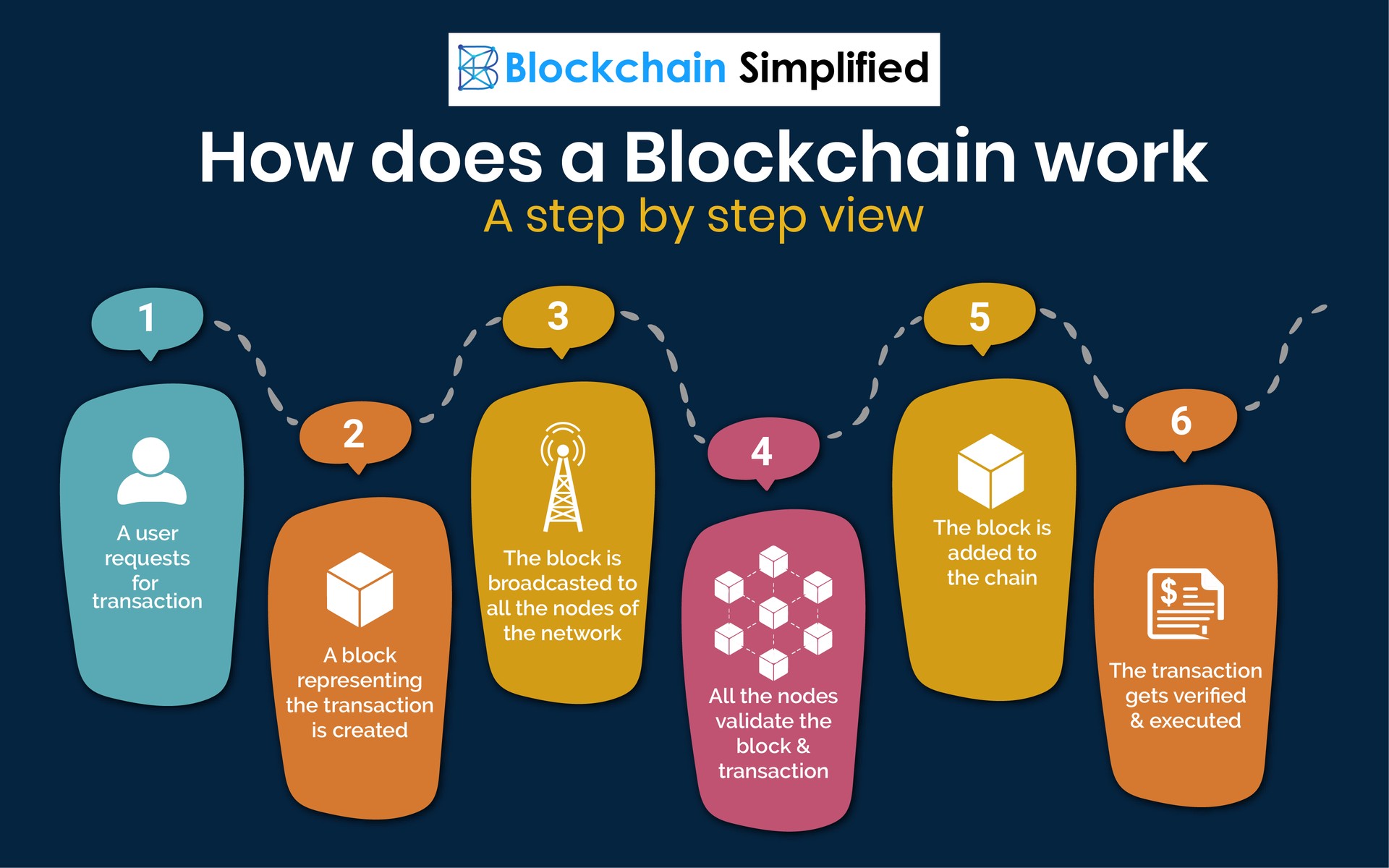 -Blockchain network follows the sequential transaction processing method. During any transaction, every block checks the hash of the previous block and authorises the transaction only if the hash matches.
-Any change in the data of the block modifies the hash of the block too. So,whenever a hacker tries to manipulate data in the block, its hash changes. When its superseding block tries to match the hash, there arises a discrepancy. Subsequently, the transaction stands dropped, breaking the whole chain, in this manner guaranteeing security and dependability.
(Visit our website https://blockchainsimplified.com for use cases and implementation of Blockchain technology.)
Why is Blockchain technology important?
Off late, blockchain is the most hummed word in industry hovers because of its numerous benefits and highlights. Listed beneath are few advantages on account of which enterprises are considering blockchain technology over others:
Decentralized network: The fact that there is no focal power to control the chain is one of the numerous reasons that makes blockchain network ideal. Participating nodes/individuals arrive at a consensus among themselves and transactions are affirmed after approval from all individuals.
Immutable structure : Data and blocks must be added to the blockchain network in sequence, which means no information can be modified or erased , thereby making it immutable.
Cryptography and hashing : The idea of hashing is used, where encryption algorithms help store the hash keys for each block. Tampering of information turns out to be highly inconceivable since each modification makes another hash, which breaks the whole chain, therefore preventing it from any manipulation.
(Visit our website https://blockchainsimplified.com for blockchain developmennt services)
Blockchain technology - Key Takeaways
Blockchain technology was initially developed for and limited only to cryptocurrencies. However, over the years it is making its prominence felt in various industry divisions like Finance, Supply Chain Management, Healthcare and so on. In the coming days, Blockchain technology is surely expected to rule over several other industries with its secure and reliable structure. Definitely the next big thing in technology.
About Blockchain Simplified
Blockchain Simplified is a Top blockchain development company in Pune - India which works on all major Blockchain requirements. We specialise in Blockchain, Web and Mobile development (One Stop Shop for all technology development needs).
Our clientele includes Multiple Funded Start - Ups, SMBs and few MNCs few of which are NASDAQ and NSE listed.
Some of our work includes,
Blockchain based-
hubrisone.com - is a Live app with 100,000+ downloads, All-in-One Cryptocurrency current account. The entire development from scratch carried out by Blockchain Simplified.
All in one Platform - Complete responsibility of entire software development of the platform ,for a $1m funded blockchain start up, led by a team of serial entrepreneurs and tech veterans in Silicon Valley.
Well funded Blockchain startup - Blockchain Simplified helped a $6m funded American Blockchain startup to build the first blockchain protocol to leverage on-chain smart contracts to manage distributed storage of application data off-chain.
Multinational Bank - The company helped one of the top 3 ranking Multinational Banks to integrate various cryptocurrencies into their banking application.
and more…
Non-Blockchain-
SHC - Built entire platform and app from scratch for a $1m funded startup led by a team of Americans including PhD degree holders.
VMW - Developed app for a multi-national company providing mass factory-to-factory shipment services. App is being used by 53 of the Fortune 500 companies such as John Deere, Coca-Cola, Nissan.
and more…
Expertise
Blockchain Development : Bitcoin, Ethereum, Hyperledger, Corda, and more.
Mobile App Development : Android Native, iOS Native, React Native, Flutter, Xamarin.
UI/UX Design : Strategy, Planning, UI/UX Design, Wireframing, Visual Designs.
Web App Development : Node.JS, Angular, React.JS, PHP.
Backend Development : MongoDB, MySQL, AWS, Firebase.
Visit our official website https://blockchainsimplified.com/ for more information.