Can Blockchain help the Travel & Tourism Industry to fly higher?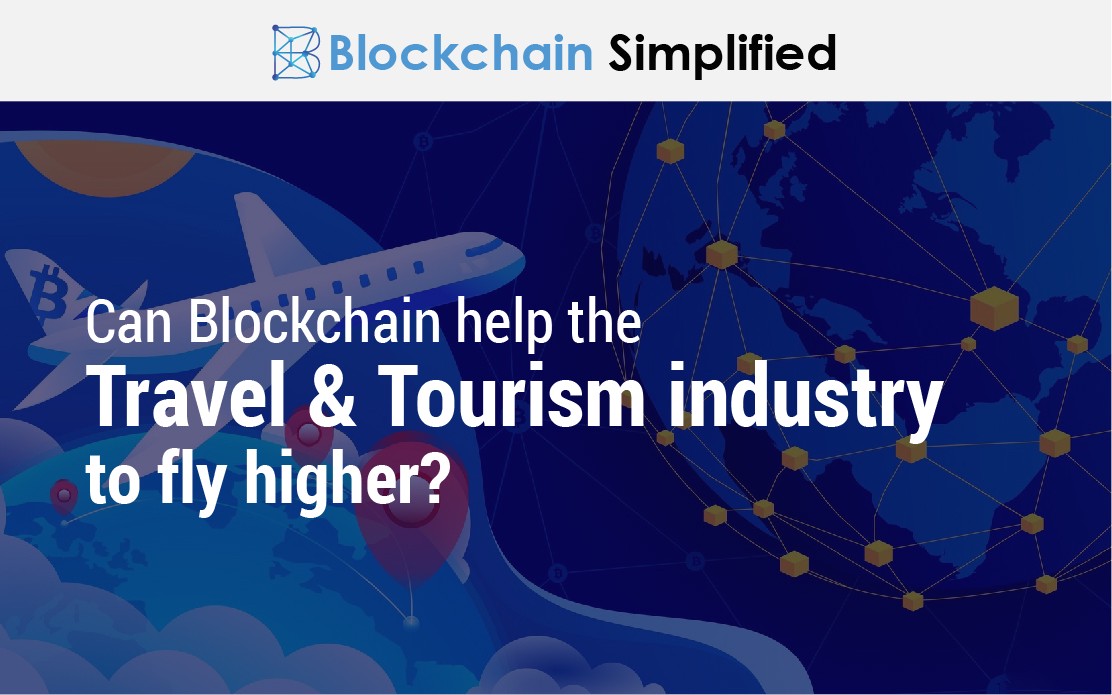 The global tourism market is expected to see exponential growth in the coming years. Infact, according to a research and tourism industry market analysis report, the revenue is estimated to reach USD 12 trillion by the year 2025. The travel and hospitality sector generously contributes to global employment and economy. Already a flourishing sector, the application of Blockchain in the tourism sector will not only alleviate its expansion and growth but will also simplify a myriad of processes associated with it.
Below are a few use-cases of Blockchain in the Travel & Tourism industry.
(Visit us at https://blockchainsimplified.com to hire blockchain developers. We are an offshore blockchain development company based out of Pune, India)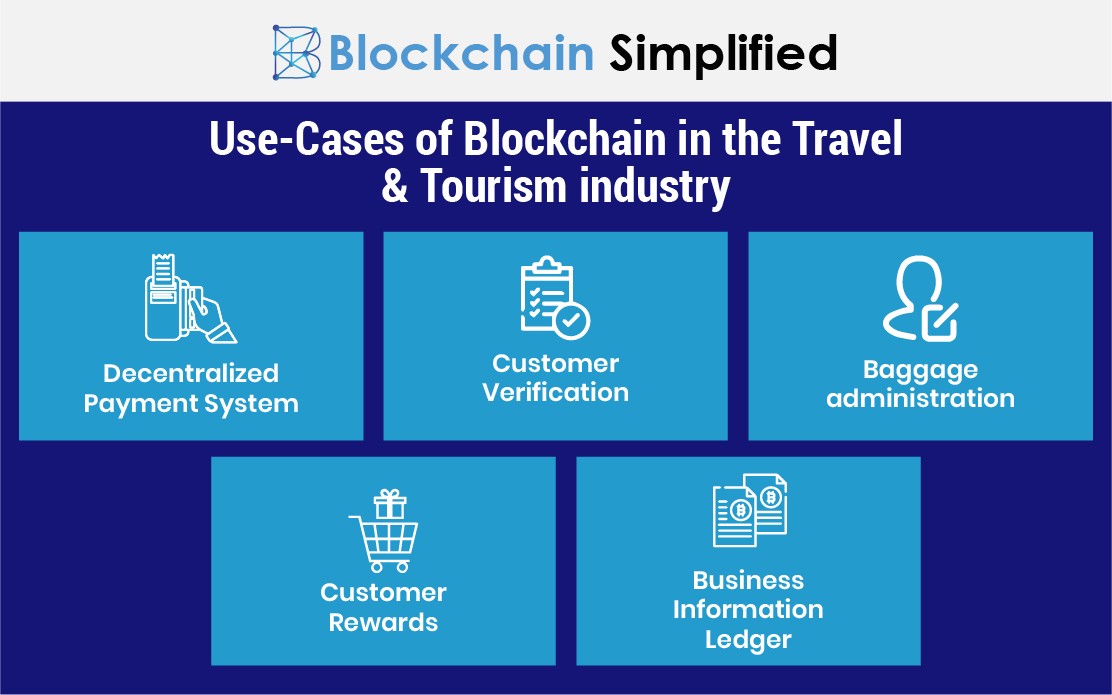 Decentralized Payment System by implementing Blockchain in the Travel & Tourism industry
From booking tickets to making payments, Blockchain technology enables users to seamlessly interact with processes associated with tourism and hospitality. Blockchain, owing to its transparent and immutable structure, makes way for reliable, safe transactions especially when it comes to payments. Winding Tree is one such organization that enables the process of flight ticket and hotel bookings by making use of a Blockchain platform. Usage of third party apps like Visa is completely eliminated because Blockchain facilitates the payment through cryptocurrencies like Bitcoin or Ethereum.
Be it public transport or private transport, Blockchain simplifies the payment processes by reducing time taken to complete the transaction. Without having the need to pay by cash, the amount can be directly deducted from the user's crypto-wallet account.
Customer Verification by Blockchain for the Travel & Tourism industry
Customer verification and authenticity is one of the most critical aspects of the Travel and Tourism industry. From check-in to immigration, there are multiple places where a consumer (here traveller) has to produce his/her identification. Thorough identification and verification has to be done at airports for security purposes to avoid illegal immigrants or the likewise. This eats up a lot of time of travellers as well as the authorities. By implementing a robust Blockchain platform with fingerprint scan and/or retina scan, the traveller can eliminate the process of producing documents to authorities every time. This significantly reduces the time spent at check-in, immigration, long queues etc.
Blockchain for Baggage administration in the Travel & Tourism industry
Loss or misplacement of baggage is a common issue airports face in today's time. This is caused due to humans handling luggage. There is always room for error when it comes to manual intervention in processes. Blockchain with AI and Blockchain with IoT can be used in such cases to detect the lost luggage. Sensors can be tagged to bags which will help track the exact location of the bags. Baggage information can be securely stored in a Blockchain ledger and lost bags can be returned to its user.
Customer Rewards by Blockchain in the Travel & Tourism industry
Like in any field, loyal and regular customers are rewarded in the Travel and Hospitality sector by offering them discounts and schemes. Customers can be given crypto tokens as rewards which can be used any time later for future digital transactions. By implementing such schemes, tourism companies earn lifelong customers who in turn increase their revenues.
Business Information Blockchain Ledger for the Travel & Tourism industry
Blockchain in Tourism can be used to maintain a ledger that stores authentic and true information, ratings and reviews about a company. By accessing this ledger, customers can have a fair idea about the authenticity and the position of the company. It helps them in coming up with the decision of whether to deal further with the company or not. Not all reviews that are present online today are genuine. It is very easy to post fake and incorrect reviews about any company online, due to which consumers can be easily misguided. Blockchain ensures that it provides rightful and real information about a company which users can look upto.
(https://blockchainsimplified.com is a top offshore blockchain development company in Pune, India.)
Blockchain In Tourism and Travel Industry - A blessing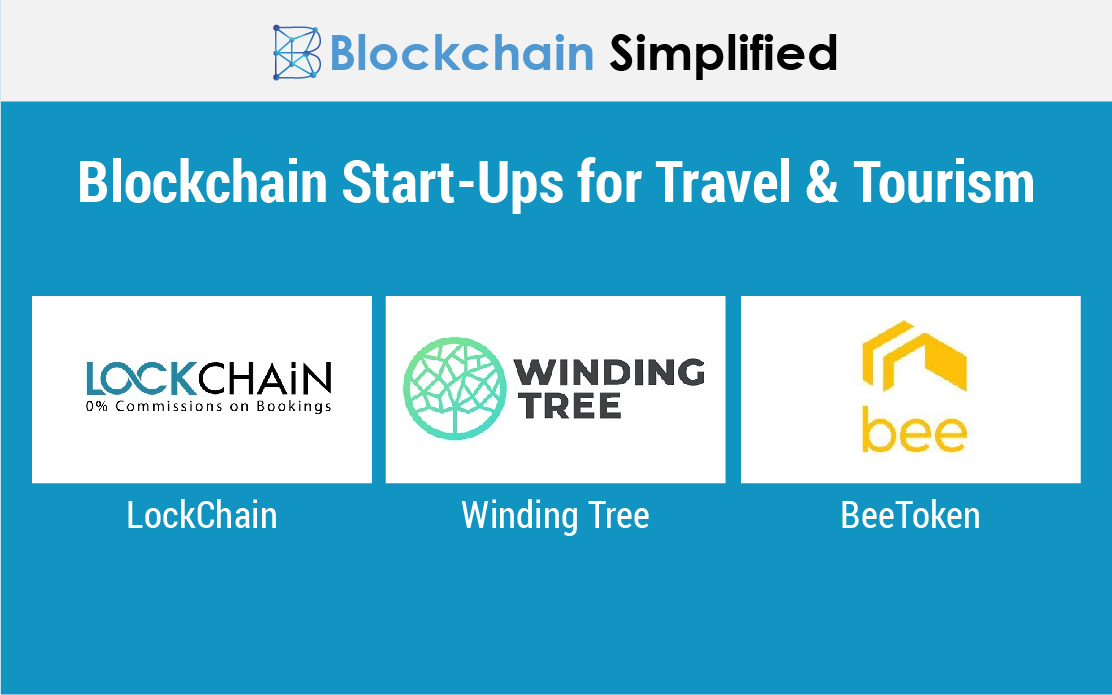 Many hospitality companies have acknowledged the fact that Blockchain is the perfect choice when it comes to secure, reliable and faster transactions and genuine customers. By applying Blockchain in Tourism, it is possible to create an ecosystem that is trustworthy and authentic. We read about Winding Tree above similarly companies like LockChain, BeeToken have also taken a liking to Blockchain and have leveraged its various features to create a platform for the Travel and Tourism industry.
About Blockchain Simplified
Blockchain Simplified is a Top blockchain development company in Pune - India which works on all major Blockchain requirements. We specialise in Blockchain, Web and Mobile development (One Stop Shop for all technology development needs).
Our clientele includes Multiple Funded Start - Ups, SMBs and few MNCs few of which are NASDAQ and NSE listed.
Some of our work includes,
Blockchain based-
hubrisone.com - is a Live app with 100,000+ downloads, All-in-One Cryptocurrency current account. The entire development from scratch carried out by Blockchain Simplified.
All in one Platform - Complete responsibility of entire software development of the platform ,for a $1m funded blockchain start up, led by a team of serial entrepreneurs and tech veterans in Silicon Valley.
Well funded Blockchain startup - Blockchain Simplified helped a $6m funded American Blockchain startup to build the first blockchain protocol to leverage on-chain smart contracts to manage distributed storage of application data off-chain.
Multinational Bank - The company helped one of the top 3 ranking Multinational Banks to integrate various cryptocurrencies into their banking application.
and more…
Non-Blockchain-
SHC - Built entire platform and app from scratch for a $1m funded startup led by a team of Americans including PhD degree holders.
VMW - Developed app for a multi-national company providing mass factory-to-factory shipment services. App is being used by 53 of the Fortune 500 companies such as John Deere, Coca-Cola, Nissan.
and more…
Expertise
Blockchain Development : Bitcoin, Ethereum, Hyperledger, Corda, and more.
Mobile App Development : Android Native, iOS Native, React Native, Flutter, Xamarin.
UI/UX Design : Strategy, Planning, UI/UX Design, Wireframing, Visual Designs.
Web App Development : Node.JS, Angular, React.JS, PHP.
Backend Development : MongoDB, MySQL, AWS, Firebase.
Visit our official website https://blockchainsimplified.com/ for more information.