The need to build a Blockchain based Social Media Network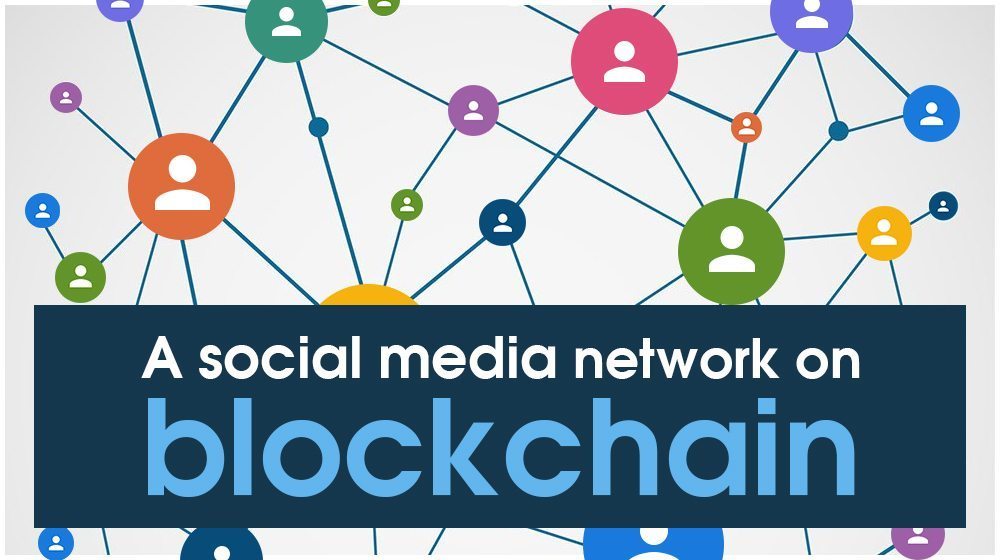 Image source : i2.wp.com
This would be an interesting read for y'all. So, out of the 7.8 billion world population (estimated by the UN as of December '19), below is the number of active social media users. Massive! And the count is increasing day by day, exponentially!!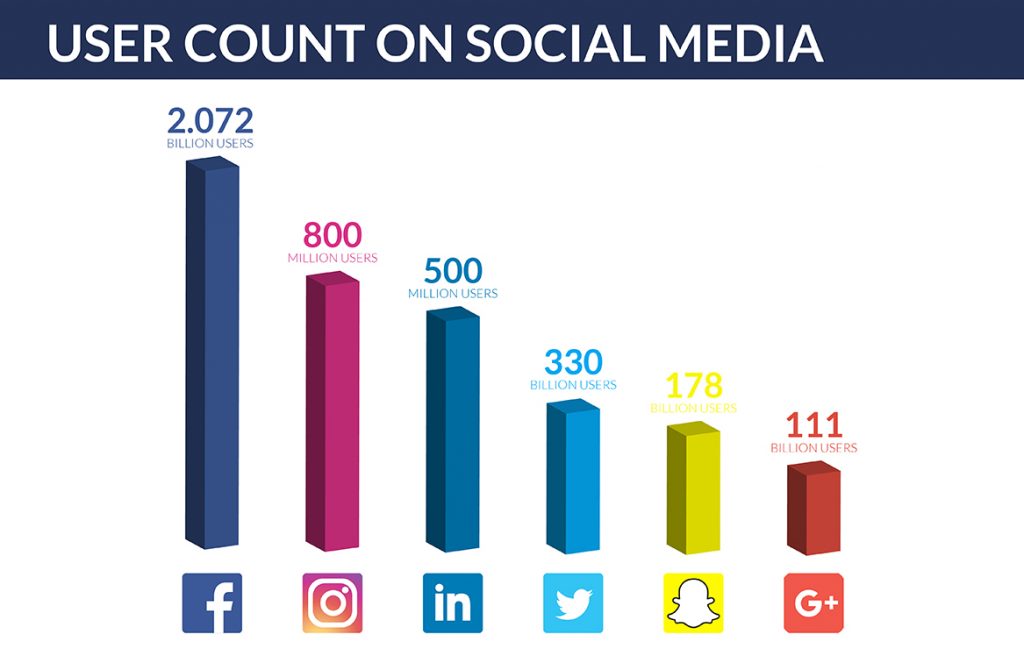 Image source : yourbusinessshop.com
Social media platforms like Facebook, Twitter, Instagram etc have enjoyed tremendous popularity and continue to do so with each passing day. People love the idea of virtually interacting with others, curate and share entertaining and useful content via social media. What's more, they now also offer various other services like a marketplace for consumers, advertising campaigns for your business and much much more. Truly, social media networks are the latest sensation ruling the web!
On the flip side, Social Media platforms have some major drawbacks that can cause catastrophic consequences. Let us explore more!
Why do Social Media platforms need Blockchain?
As we have read several times, any application that is concerned with the storage of user's personal information, stores this data on a centralized server. Naturally, social media platforms collect a lot of intimate and individual information from their users for various purposes. Majority of these social media networks use centralized cloud services like Amazon Web Services or Microsoft Azure for data storage. Data on a centralized server is always vulnerable to security breach and hacking, therefore compromising on user data privacy. We all know about the infamous Facebook - Cambridge Analytica scandal in the year 2018, in this context. An analytics and consulting firm, Cambridge Analytica, misused the personal information of millions of users in the U.S. without their consent and Facebook was held guilty of sharing this information to a third party entity. This again leads us to the argument of a single controlling authority governing the data of numerous users.
One, there is no data security on a centralized social media platform and two, the power of controlling and manipulating the data again relies on a sole party.
Also, if we observe, although its the users who curate, create and share content across the network (any social media platform for that matter), most of which is original and valuable, users don't get paid or rewarded with anything for the content they produce. Moreover, since the power and ownership lies with a single entity and not the users, there are multiple issues of content censorship and shadow banning.
Here is where Blockchain comes into play to disrupt the centralized governing systems of social media, by replacing them with its decentralized, distributed ledger technology.
(Please visit https://blockchainsimplified.com to hire the best Blockchain developers)
How can Blockchain transform Social Media platforms?

Image source : fintechnews
The very first advantage of leveraging Blockchain technology on to social media platforms is its decentralized nature. Blockchain, by nature, is a peer-to-peer, distributed data ledger which means that there will be no ownership of data by any focal point, instead data will be stored over the network across all the users. Thus, data will always remain safe and secure, without the risk of any manipulation or hacking. Data security and safety will be ensured as users have complete control over their private and confidential information, thus eliminating the need of a centralized authority.
Due to its immutable quality, content ownership on the Blockchain will be regulated. Once a user claims copyright of his/her content, no other user can take ownership of it. An original content curator will duly get all his/her due and get paid if the content is engaging and goes viral. Blockchain can also implement content-reward systems where the best entertaining content creator will be incentivized with tokens (if a native cryptocurrency is developed) and other monetary benefits.
Shadow banning can be completely gotten rid off in a Blockchain based social media network as users will be able to freely create and share content of their choice, however certain basic rules and regulations have to be laid to maintain the decorum on the platform.
Some very popular Blockchain based social media platforms available include MINDS, Steemit, Indorse, Diaspora, All.Me, Sola, Sapien, MeWe, DTube etc. These platforms offer all the features and functionalities of a conventional social media platform, but on a decentralized Blockchain network. In fact, platforms like All.Me also have a marketplace for buying and selling for the users, whereas Sola targets to merge Artificial Intelligence and Blockchain to bring target specific content to the user. Every minute, these platforms are trying to bring in additional features and enhancements using pathbreaking and innovative technologies.
( Blockchain Simplified is a top Blockchain, web and mobile app development company in Pune,India. Please visit https://blockchainsimplified.com for more details )
Blockchain - A Must for Social Media Networks
Blockchain as a service resolves two primary concerns of the Social Media - personal data breach and consolidated central ownership and authority. Truly said, Blockchain as a disruptive technology, can bring about a complete revamp of how Social Media networks function.
About Blockchain Simplified
Blockchain Simplified is a Top blockchain development company in Pune - India which works on all major Blockchain requirements. We specialise in Blockchain, Web and Mobile development (One Stop Shop for all technology development needs).
Our clientele includes Multiple Funded Start - Ups, SMBs and few MNCs few of which are NASDAQ and NSE listed.
Some of our work includes,
Blockchain based-
hubrisone.com - is a Live app with 100,000+ downloads, All-in-One Cryptocurrency current account. The entire development from scratch carried out by Blockchain Simplified.
All in one Platform - Complete responsibility of entire software development of the platform ,for a $1m funded blockchain start up, led by a team of serial entrepreneurs and tech veterans in Silicon Valley.
Well funded Blockchain startup - Blockchain Simplified helped a $6m funded American Blockchain startup to build the first blockchain protocol to leverage on-chain smart contracts to manage distributed storage of application data off-chain.
Multinational Bank - The company helped one of the top 3 ranking Multinational Banks to integrate various cryptocurrencies into their banking application.
and more…
Non-Blockchain-
SHC - Built entire platform and app from scratch for a $1m funded startup led by a team of Americans including PhD degree holders.
VMW - Developed app for a multi-national company providing mass factory-to-factory shipment services. App is being used by 53 of the Fortune 500 companies such as John Deere, Coca-Cola, Nissan.
and more…
Expertise
Blockchain Development : Bitcoin, Ethereum, Hyperledger, Corda, and more.
Mobile App Development : Android Native, iOS Native, React Native, Flutter, Xamarin.
UI/UX Design : Strategy, Planning, UI/UX Design, Wireframing, Visual Designs.
Web App Development : Node.JS, Angular, React.JS, PHP.
Backend Development : MongoDB, MySQL, AWS, Firebase.
Visit our official website https://blockchainsimplified.com/ for more information.