SashimiSwap - the delicious upgrade to SushiSwap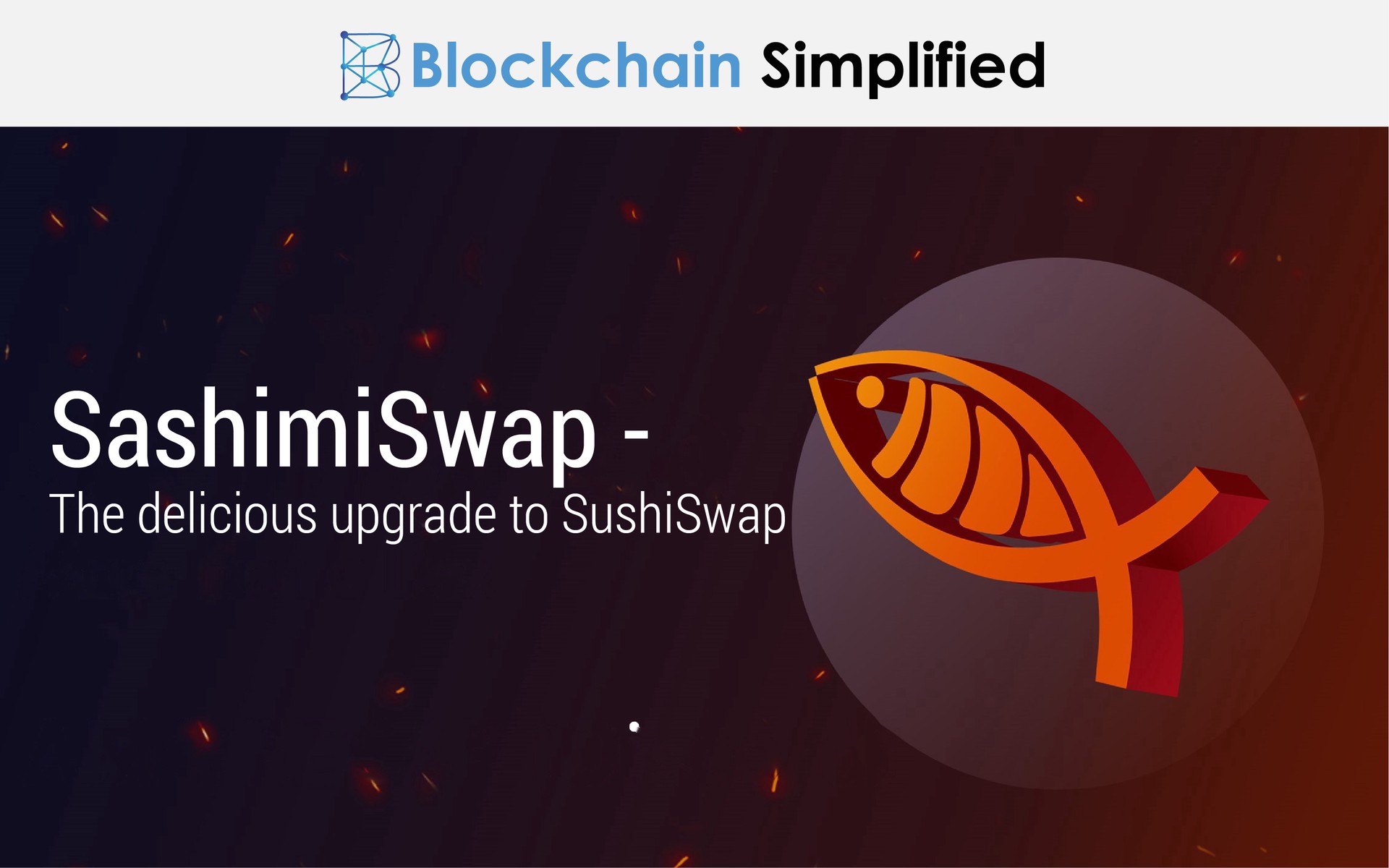 While Uniswap and SushiSwap have been reigning the DeFi marketplace with their decentralized token swap protocols; they both promote liquidity sharing. Another contender which is joining the race of creating an automated marketplace for crypto-trading lately is the SashimiSwap protocol. The aelf Blockchain network very recently announced the release of SashimiSwap, which they claim is an upgraded and simplified version of the SushiSwap.
Let us understand more about the SashimiSwap project in detail in this blog.
(Visit us at https://blockchainsimplified.com for your Ethereum development requirements.)
What is SashimiSwap and how does it work?
SashimiSwap is a DeFi protocol conceptualized and developed by aelf. Based on the lines of Automated Market maker, SashimiSwap also allows investors and traders to participate in token swapping and lending liquidity in the cryptocurrency world. The aelf team promises to offer the participants a more fairer, advanced and smooth trading experience and high profits.
SashimiSwap, similar to SushiSwap, charges a 0.3% fee on every transaction, out of which 0.25% is distributed amongst users who contribute to the liquidity pool. The leftover 0.05% is reserved for the SASHIMI DAO contract, which is used for community development and governance.
Features of SashimiSwap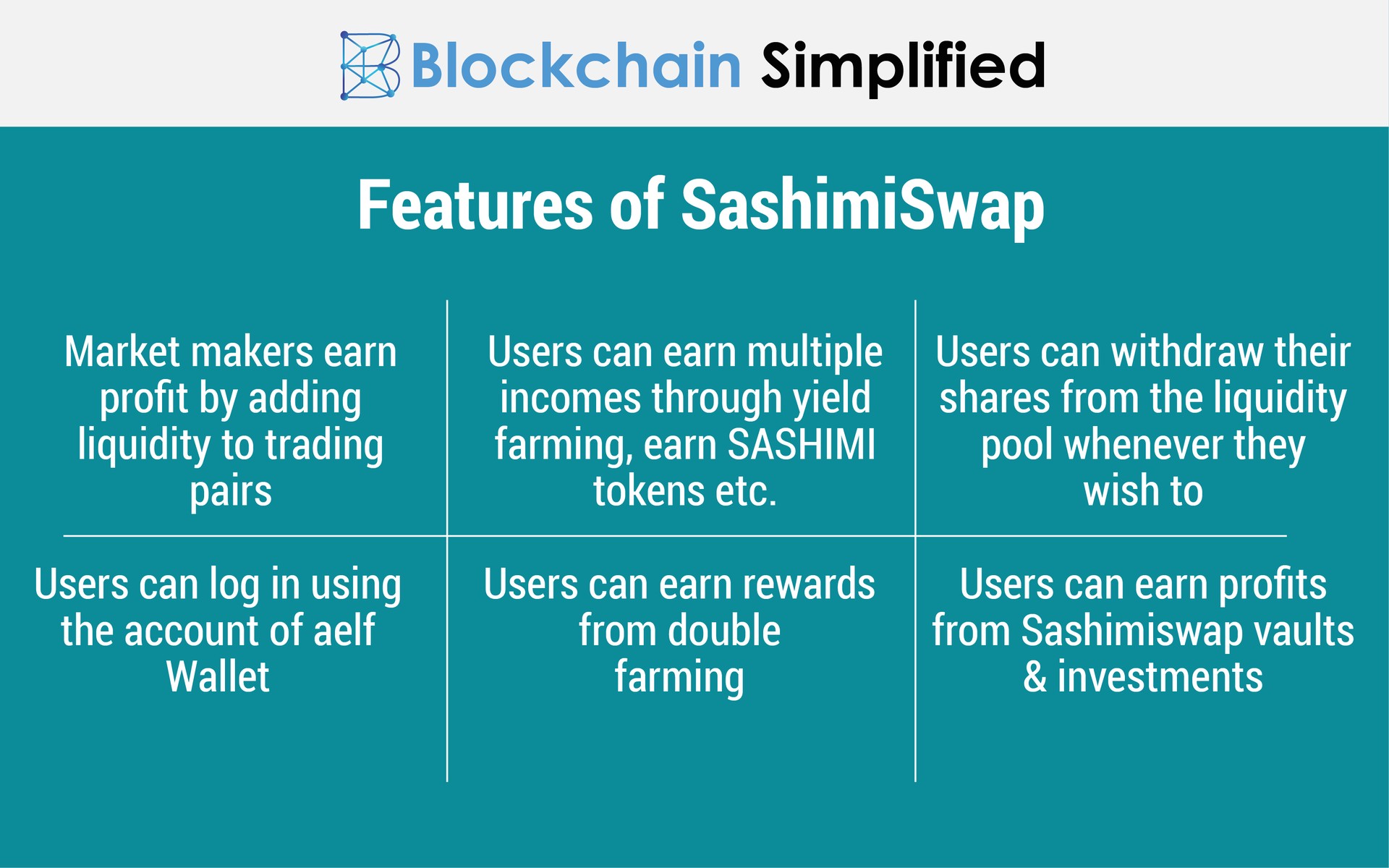 The aelf is committed to provide a fairer,transparent and superior decentralized exchange in the form of SashimiSwap, for which they have added and continue to add several features to the project.
1) Market makers earn profit by adding liquidity to trading pairs.
2) Users can earn multiple incomes through Yield Farming, earn SASHIMI tokens etc.
3) Users can withdraw their shares from the liquidity pool whenever they wish to.
4) Users can log in using the account of aelf Wallet.
5) Users can earn rewards from double farming.
6) Users can earn profits from Sashimiswap vaults and investments.
More features and developments are expected to happen soon.
(https://blockchainsimplified.com is a top Ethereum development company in Pune, India.)
Core products of SashimiSwap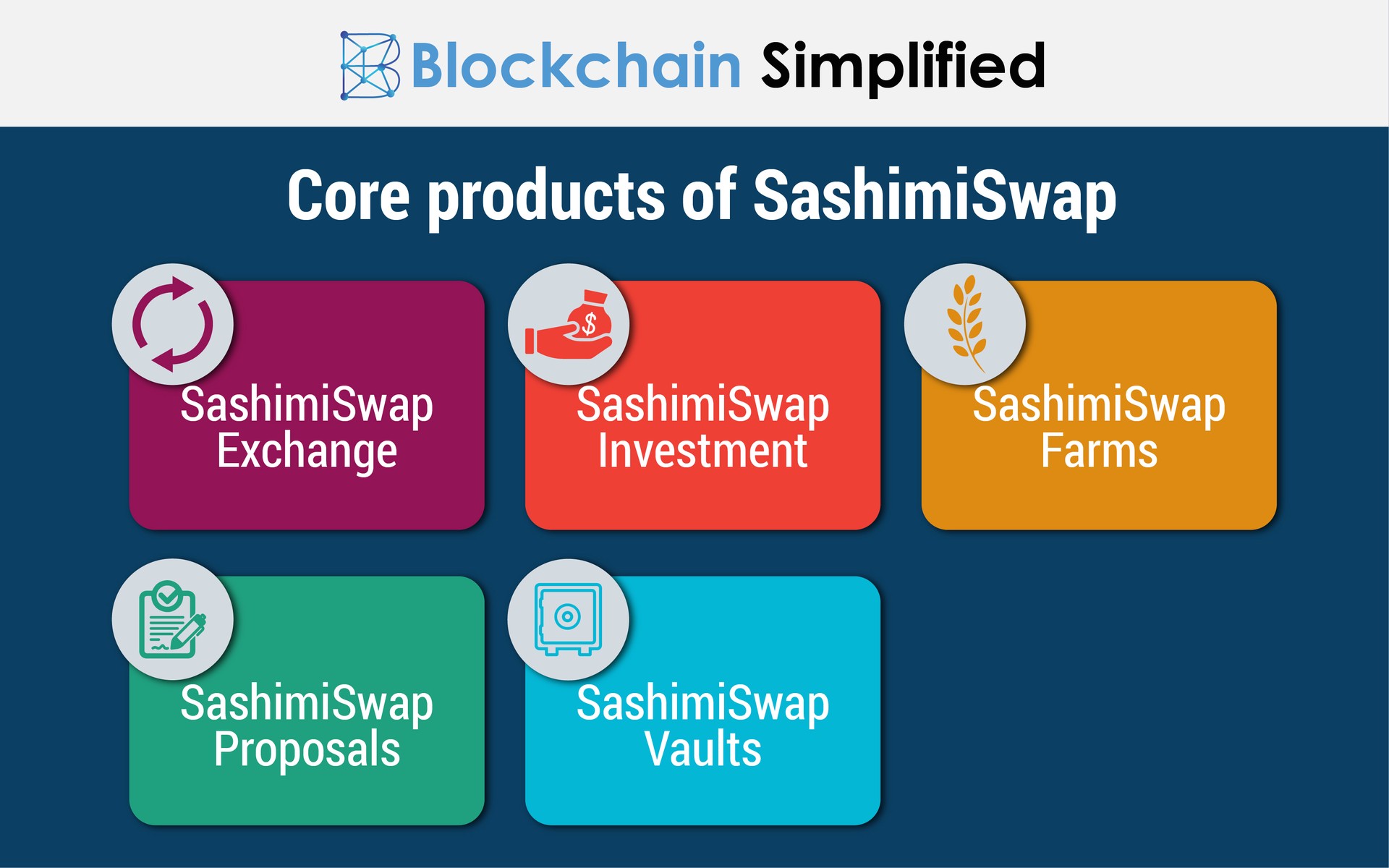 1) SashimiSwap Exchange : The funds that lay idle on the exchange are invested using SashimiSwap Investment.
2) SashimiSwap Investment : A well developed asset management platform that invests the idle funds in SashimiSwap Vaults.
3) SashimiSwap Farms : A high-yield liquidity mining platform used for earning incentives which also involves the "double farming" feature.
4) SashimiSwap Proposals : The SashimiSwap community decides about the developments and governance of the platform.
5) SashimiSwap Vaults : A financial platform where user assets are invested in order to generate the highest yield and maximum returns.
Gear up for a SashimiSwap treat!
SashimiSwap requires no pre-mining, no liquidity sharing. SashimiSwap products are considered as the future of DeFi, that also promotes the cross chain swap protocol.
About Blockchain Simplified
Blockchain Simplified is a Top blockchain development company in Pune - India which works on all major Blockchain requirements. We specialise in Blockchain, Web and Mobile development (One Stop Shop for all technology development needs).
Our clientele includes Multiple Funded Start - Ups, SMBs and few MNCs few of which are NASDAQ and NSE listed.
Some of our work includes,
Blockchain based-
hubrisone.com - is a Live app with 100,000+ downloads, All-in-One Cryptocurrency current account. The entire development from scratch carried out by Blockchain Simplified.
All in one Platform - Complete responsibility of entire software development of the platform ,for a $1m funded blockchain start up, led by a team of serial entrepreneurs and tech veterans in Silicon Valley.
Well funded Blockchain startup - Blockchain Simplified helped a $6m funded American Blockchain startup to build the first blockchain protocol to leverage on-chain smart contracts to manage distributed storage of application data off-chain.
Multinational Bank - The company helped one of the top 3 ranking Multinational Banks to integrate various cryptocurrencies into their banking application.
and more…
Non-Blockchain-
SHC - Built entire platform and app from scratch for a $1m funded startup led by a team of Americans including PhD degree holders.
VMW - Developed app for a multi-national company providing mass factory-to-factory shipment services. App is being used by 53 of the Fortune 500 companies such as John Deere, Coca-Cola, Nissan.
and more…
Expertise
Blockchain Development : Bitcoin, Ethereum, Hyperledger, Corda, and more.
Mobile App Development : Android Native, iOS Native, React Native, Flutter, Xamarin.
UI/UX Design : Strategy, Planning, UI/UX Design, Wireframing, Visual Designs.
Web App Development : Node.JS, Angular, React.JS, PHP.
Backend Development : MongoDB, MySQL, AWS, Firebase.
Visit our official website https://blockchainsimplified.com/ for more information.