Custodial Wallets vs Non-Custodial wallets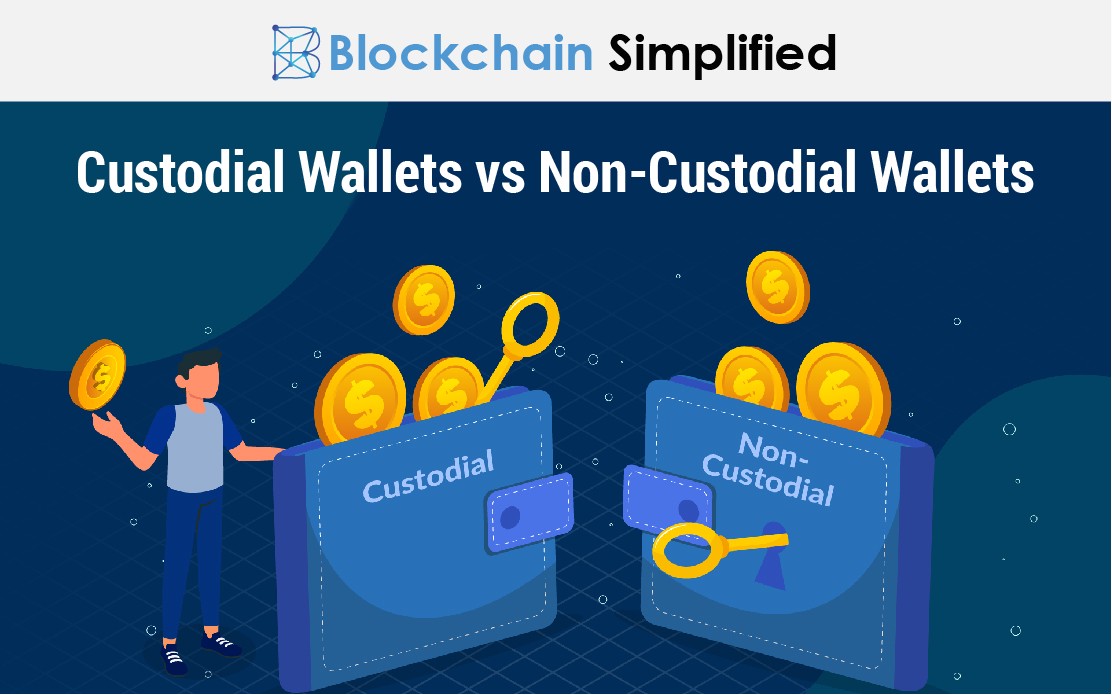 In our previous blogs, we learnt what a cryptocurrency wallet is and also how a crypto wallet is developed and the steps involved. Having a crypto wallet is one of the first prerequisites for crypto trading. ​A​ wallet stores your cryptocurrencies, performs various operations on the cryptos and much more.
On a broader level, crypto wallets are categorized into Custodial wallets and Non-Custodial wallets. In this blog we will discuss both these types, their pros and cons, their features and flaws etc.
What is a Custodial Wallet?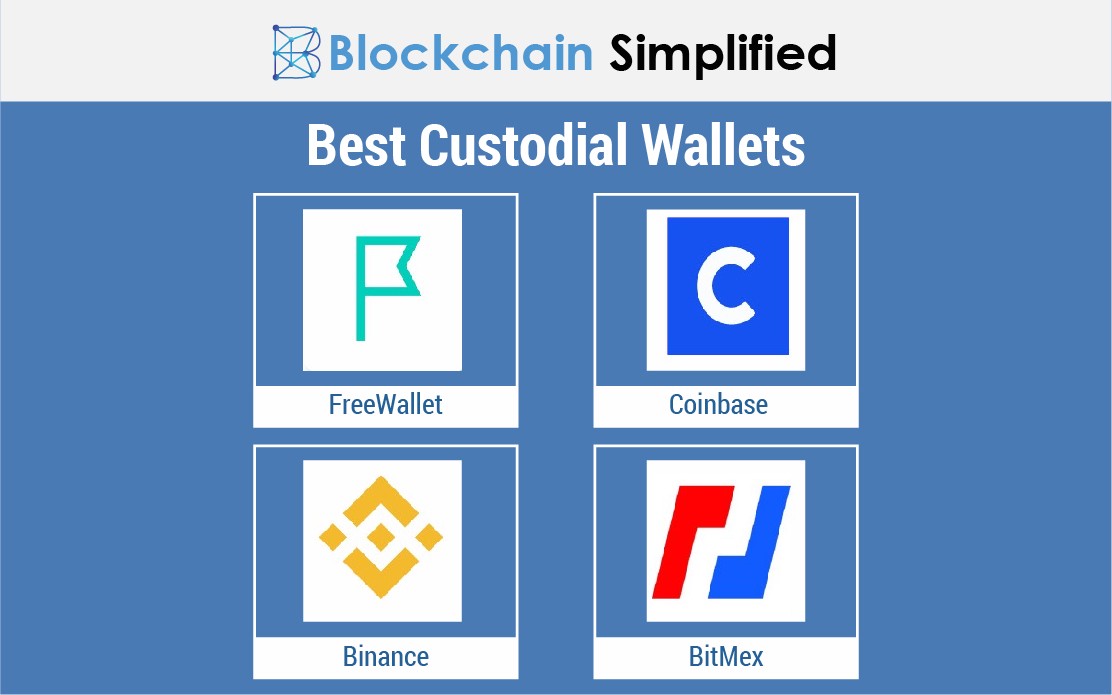 The working of a custodial wallet is similar to that of a bank where the money stored in your account is yours but is controlled by the bank.
1) As the name suggests, a custodial wallet is a wallet that is stored with a custodian or a third party.
2) This clearly means that the party holding the wallet holds the private keys to the wallet which indicates that the third party has full control over the funds of the user, thus making them less secure.
3) But these custodial wallets have a great advantage of managing funds quickly and immediately at any given point of time.
4) Another important boon of custodial wallets is, in case the private keys are lost, accounts can be easily restored.
5) In custodial wallets, transaction fees are lesser and transactions are quicker. But due to a lot of AML/KYC checks, withdrawals take a long time and are slower.
6) FreeWallet, Coinbase, Binance, BitMEX are some examples of Custodial wallets.
(https://blockchainsimplified.com is a top offshore cryptocurrency wallet development company in Pune, India.)
What is a Non-Custodial Wallet?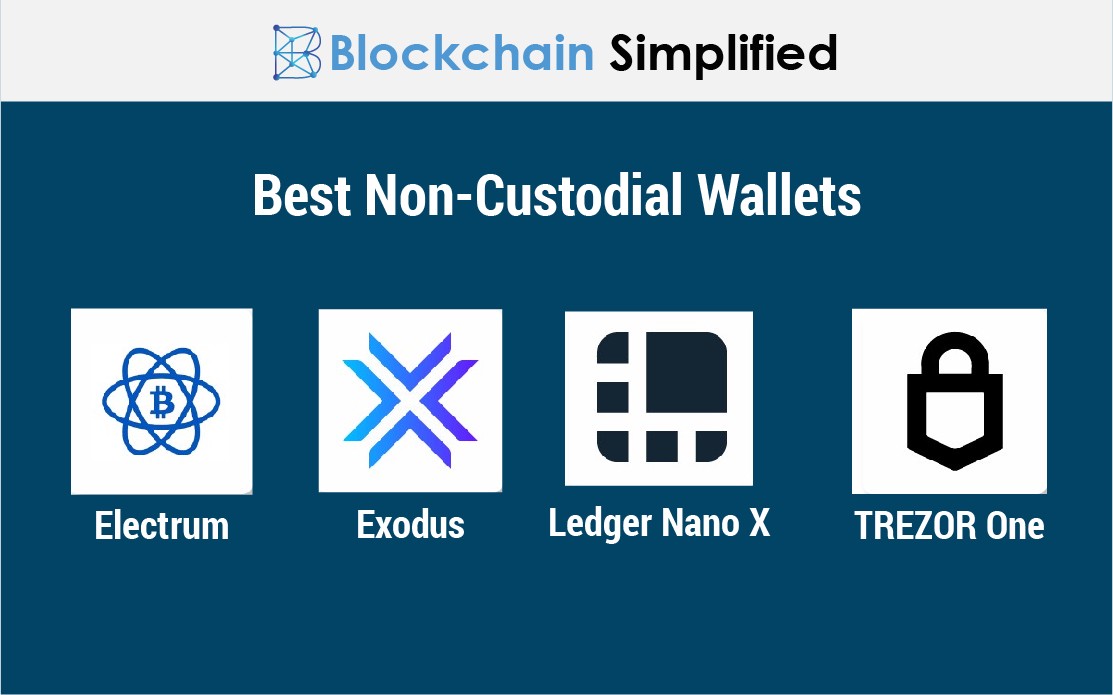 Non-Custodial wallets are also known as light wallets.
1) A non-custodial wallet, true to its name, does not allow the custody of the wallet with any custodian.
2) Only the user/owner of the wallet can access it and has full control of their funds thus ensuring complete security.
3) User holds the private keys which he/she can use for accessing his/her wallet. Withdrawals are comparatively faster in non-custodial wallets.
4) In the event of loss of private keys, non-custodial wallets do not have the feasibility of recovering the account.
5) Transaction fees have to be entirely borne by the user hence transaction fees are higher.
6) Electrum, Exodus, Ledger Nano X, TREZOR One etc are some examples of non-custodial wallets.
(Visit us at https://blockchainsimplified.com to hire crypto wallet developers. We are an offshore crypto wallet development company based out of Pune, India)
Custodial Wallet vs Non-Custodial Wallet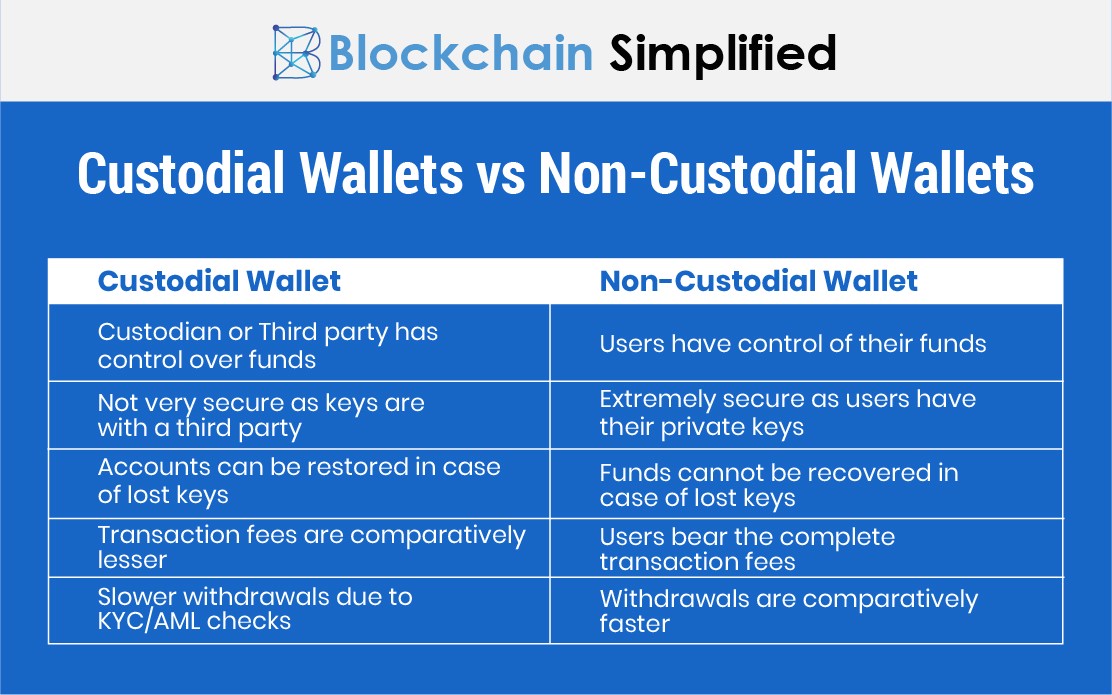 About Blockchain Simplified
Blockchain Simplified is a Top blockchain development company in Pune - India which works on all major Blockchain requirements. We specialise in Blockchain, Web and Mobile development (One Stop Shop for all technology development needs).
Our clientele includes Multiple Funded Start - Ups, SMBs and few MNCs few of which are NASDAQ and NSE listed.
Some of our work includes,
Blockchain based-
hubrisone.com - is a Live app with 100,000+ downloads, All-in-One Cryptocurrency current account. The entire development from scratch carried out by Blockchain Simplified.
All in one Platform - Complete responsibility of entire software development of the platform ,for a $1m funded blockchain start up, led by a team of serial entrepreneurs and tech veterans in Silicon Valley.
Well funded Blockchain startup - Blockchain Simplified helped a $6m funded American Blockchain startup to build the first blockchain protocol to leverage on-chain smart contracts to manage distributed storage of application data off-chain.
Multinational Bank - The company helped one of the top 3 ranking Multinational Banks to integrate various cryptocurrencies into their banking application.
and more…
Non-Blockchain-
SHC - Built entire platform and app from scratch for a $1m funded startup led by a team of Americans including PhD degree holders.
VMW - Developed app for a multi-national company providing mass factory-to-factory shipment services. App is being used by 53 of the Fortune 500 companies such as John Deere, Coca-Cola, Nissan.
and more…
Expertise
Blockchain Development : Bitcoin, Ethereum, Hyperledger, Corda, and more.
Mobile App Development : Android Native, iOS Native, React Native, Flutter, Xamarin.
UI/UX Design : Strategy, Planning, UI/UX Design, Wireframing, Visual Designs.
Web App Development : Node.JS, Angular, React.JS, PHP.
Backend Development : MongoDB, MySQL, AWS, Firebase.
Visit our official website https://blockchainsimplified.com/ for more information.