Bitcoin Lightning Network vs Ethereum Plasma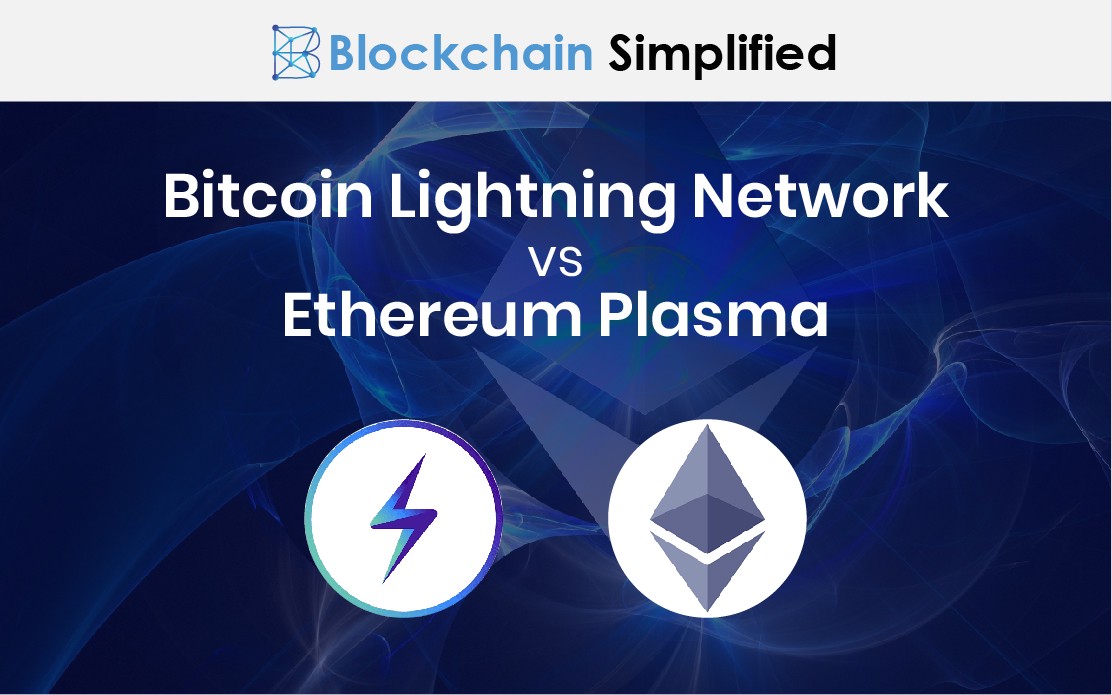 Not new to anyone, we are aware of Ethereum's extreme scalability issues. While Ethereum 2.0 tries to solve this challenge, it still has a long way to go to completely do away with the problem. Ethereum, Bitcoin and other blockchains also face this issue.
Layer 2 Scaling solutions aim to solve this issue of scalability. Today in this blog, let us first understand what Layer 2 scaling solutions are and learn about 2 of the most popular Layer 2 networks - Bitcoin Lightning Network and Ethereum's Plasma.
What is Layer 2 Scaling?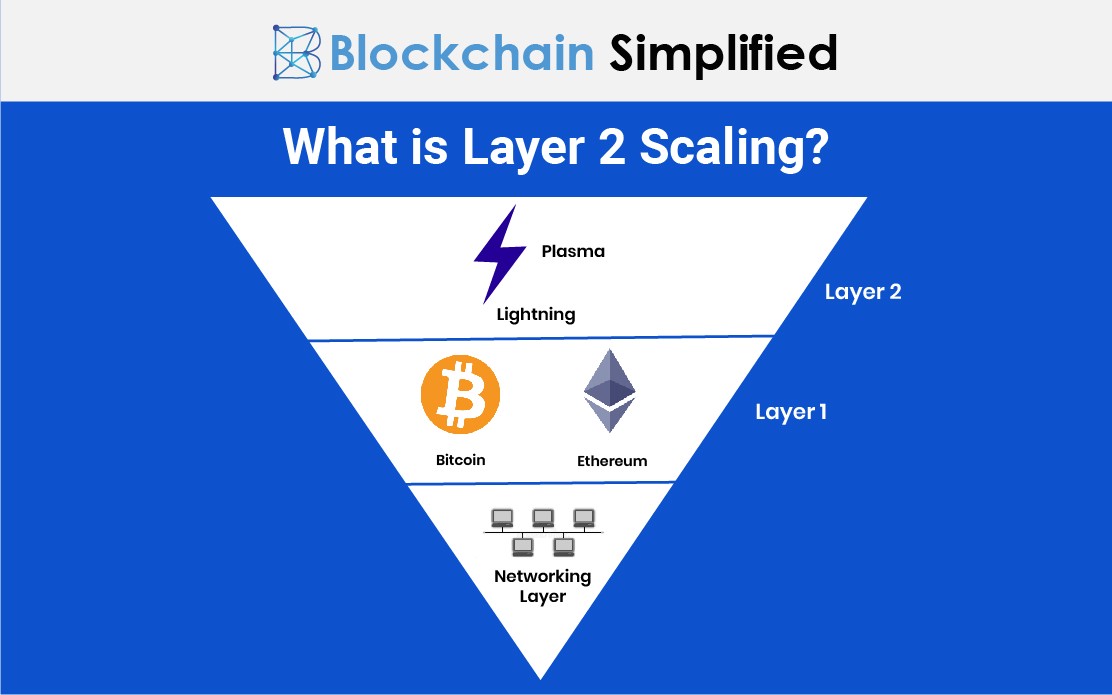 In a typical arrangement of a blockchain network, there is only one blockchain that is responsible for processing transactions, allocate resources, carry out the mining process, add new blocks to the blockchain and many more. This causes the blockchain network to be always busy which affects all its system activities. The system suffers since the network speed goes for a toss, transactions are stuck and the system becomes incapable of scaling itself.
"Layer 2" protocols are basically "off-chain solutions", built on top of Layer 1 blockchains. Layer 1 acts as the basic level blockchain that exhibits virtues of decentralization, immutability and transparency. The architecture is such that operations are divided between Layer 1 and Layer 2 blockchains. Layer 2 manages many of the operations thereby giving away more space and resources to Layer 1, reducing its load and subsequently making the entire network scalable. Lesser the load, greater is the scalability.
Read more about Ethereum Layer 2 scaling.
(Visit us at https://blockchainsimplified.com to hire blockchain developers. We are an offshore blockchain development company based out of Pune, India)
Bitcoin Lightning Network
-Bitcoin Lightning, based on the HTLC, is specially designed to increase transaction speed.
-By implementing this solution, the issues of limited block size is completely eliminated.
-Lightning network is a micropayment system, known for its instant payments processing techniques.
-Transactions on the Bitcoin Lightning Network are miner and block confirmation independent hence delays in transactions are very rare. True to its name, transactions are processed at lightning speed.
-The scalability of Bitcoin Lightning network is such that it is able to process billions of transactions per second.
-Layer 2 Scaling helps in lowering network and transactional fees thus making it an affordable, low cost network.
-Bitcoin Lightning Network also supports Cross Blockchain transactions.
Ethereum Plasma
-In Ethereum Plasma, the set-up is very similar to a tree where the main Ethereum blockchain is at the root while the child blockchains, also called the plasma chains are set up as branches.
-Each plasma child blockchain represents a smart contract that executes independently of the other, serving separate purposes.
-The main Ethereum blockchain and the child plasma chains easily communicate with each other. That said, the main blockchain doesn't necessarily interact with the child blockchain all the time, but communications happen only how and when resources are required.
-More number of chains or sub-branches can be added to the already existing child blockchains if need be. Every child chain takes care of the validation of blocks on its own chain.
-One of the most critical responsibilities of the main chain is to keep the network secure from ill-intentioned hackers.
-The MapReduce function of Ethereum Plasma organizes and computes data across multiple blockchains.
-Plasma increases the efficiency of the Ethereum blockchain and is an excellent platform for dApps.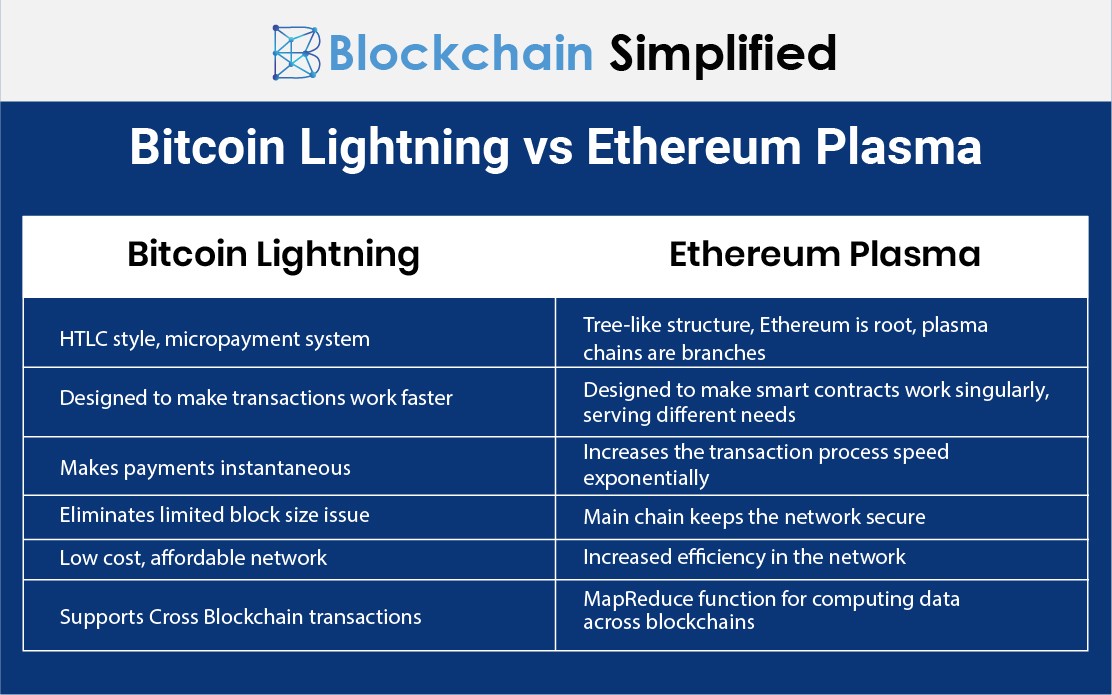 (https://blockchainsimplified.com is a top offshore blockchain development company in Pune, India.)
Bitcoin Lightning Network or Ethereum Plasma?
Layer 2 Scaling is extremely important to achieve efficiency for any Blockchain network. Bitcoin Lightning Network and Ethereum Plasma both are useful in their own ways, it depends on the nature and requirements of the project to decide which one is suitable and applicable.
About Blockchain Simplified
Blockchain Simplified is a Top blockchain development company in Pune - India which works on all major Blockchain requirements. We specialise in Blockchain, Web and Mobile development (One Stop Shop for all technology development needs).
Our clientele includes Multiple Funded Start - Ups, SMBs and few MNCs few of which are NASDAQ and NSE listed.
Some of our work includes,
Blockchain based-
hubrisone.com - is a Live app with 100,000+ downloads, All-in-One Cryptocurrency current account. The entire development from scratch carried out by Blockchain Simplified.
All in one Platform - Complete responsibility of entire software development of the platform ,for a $1m funded blockchain start up, led by a team of serial entrepreneurs and tech veterans in Silicon Valley.
Well funded Blockchain startup - Blockchain Simplified helped a $6m funded American Blockchain startup to build the first blockchain protocol to leverage on-chain smart contracts to manage distributed storage of application data off-chain.
Multinational Bank - The company helped one of the top 3 ranking Multinational Banks to integrate various cryptocurrencies into their banking application.
and more…
Non-Blockchain-
SHC - Built entire platform and app from scratch for a $1m funded startup led by a team of Americans including PhD degree holders.
VMW - Developed app for a multi-national company providing mass factory-to-factory shipment services. App is being used by 53 of the Fortune 500 companies such as John Deere, Coca-Cola, Nissan.
and more…
Expertise
Blockchain Development : Bitcoin, Ethereum, Hyperledger, Corda, and more.
Mobile App Development : Android Native, iOS Native, React Native, Flutter, Xamarin.
UI/UX Design : Strategy, Planning, UI/UX Design, Wireframing, Visual Designs.
Web App Development : Node.JS, Angular, React.JS, PHP.
Backend Development : MongoDB, MySQL, AWS, Firebase.
Visit our official website https://blockchainsimplified.com/ for more information.