B2B Blockchain - How businesses can leverage Blockchain technology to streamline processes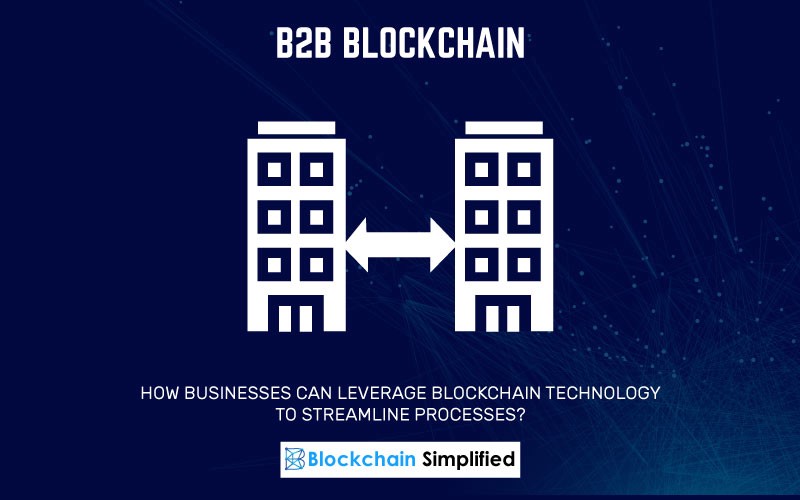 There are always two sides of a coin. If advocates exist; so do the critics!!! While Blockchain technology was categorically shunned by a section of people limiting its application to cryptocurrencies, what they failed to notice is its underlying aesthetics of trust and transparency which has the potential to transform the complete functioning of businesses. IBM CEO Ginni Rometty's comment on B2B Blockchain is a testament to it.
The cryptocurrency market of Bitcoins is always dicey. Its dramatic fall and even more dramatic rise has weakened people's trust on Blockchain as well. But, beyond this world of cryptocurrencies, Blockchain, when integrated with businesses holds immense promise to not only improve business efficiency and security but also increase profitability and enhance business relations. The emergence of B2B Blockchain has now piqued increased interest amongst organizations and technology leaders to explore it and squeeze out maximum benefits.
Let us see how B2B blockchain can help businesses streamline transactions.
Transparent Supply Chain Management using B2B Blockchain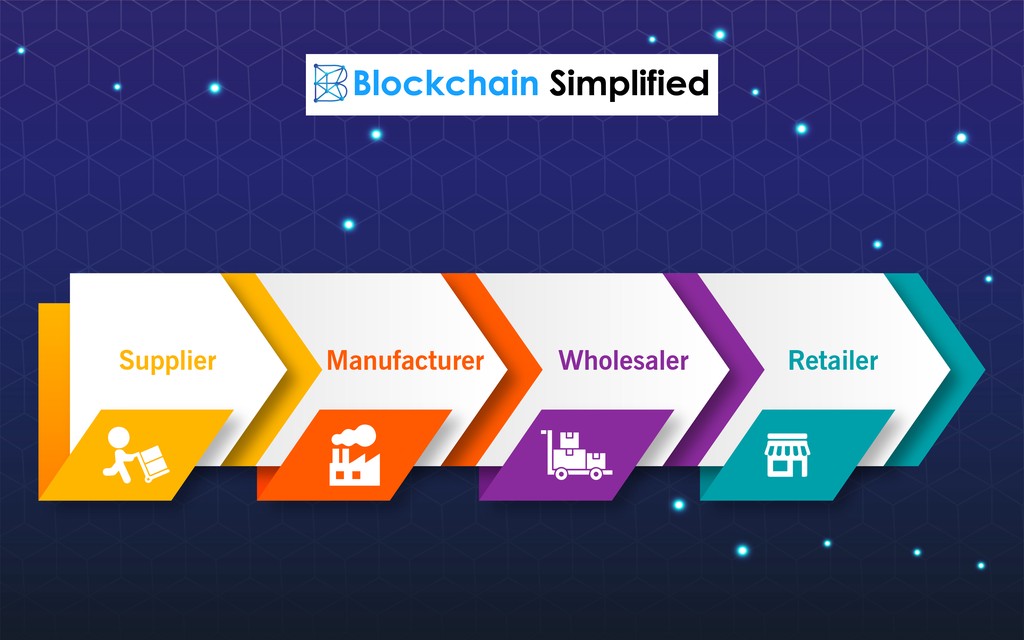 Any B2B business involves the movement of goods and its logistics from 1) supplier to 2) manufacturer to 3) wholesalers to 4) retailer.
Picture this model. You have ordered an item, say an outfit from Amazon. There is a whole chain of transactions namely tracking the order, securing raw material from provider, movement of material to the manufacturer, manufacturing of the product, allocating the item to quality checks, supplying it to vendors, moving it to shipment agencies and lastly delivering the item to purchasers. Likewise, returning the item back to the seller because of reasons like damage in the product or item not delivered on time etc are part of the cycle.This complete logistics of a particular transaction is called Supply Chain Management. Barring the last shipment movement to the customer (B2C Blockchain), all the previous transactions also require a thorough and transparent logistics management.
By leveraging B2B Blockchain to implement Blockchain, the records of all the above transactions can be permanently documented and stored securely on a Blockchain based system. Frequently occurring time delays, sporadic movement of the product etc issues can be easily tracked via the network since there is complete transparency in the process. Business can, at any point of time, track the shipment, identify issues and errors etc with the help of B2B Blockchain. Supply Chain Management is one of the greatest industrial markets and the capability of Blockchain can be all around tapped to decentralize the procedure. The giant Walmart has long back implemented Blockchain technology to track its supplies and goods.
B2B Blockchain Smart Contracts for process automation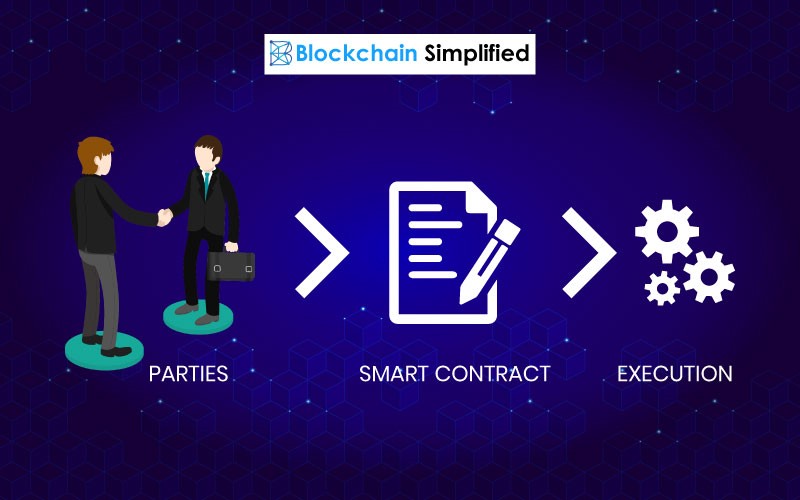 One of the major, if not groundbreaking, inventions in the world of Blockchains are smart contracts. The development of smart contracts has eased the business to replace complex, stringent manual business processes with optimized and fast automated processes. B2B Blockchains with the help of smart codes can create an environment that is devoid of human intervention & errors thereby eliminating the need of any manual third party intermediary to execute any process. Once the smart contract on the B2B Blockchain is triggered and executed, transactions are recorded on the Blockchain which are now immutable i.e. they cannot be altered or modified.
(Blockchain Simplified, a top Blockchain development company in Pune, India, provides end-to-end Blockchain development services and assistance. Please visit https://blockchainsimplified.com for more information.)
B2B Blockchain enhances Business Relations and Increases Sales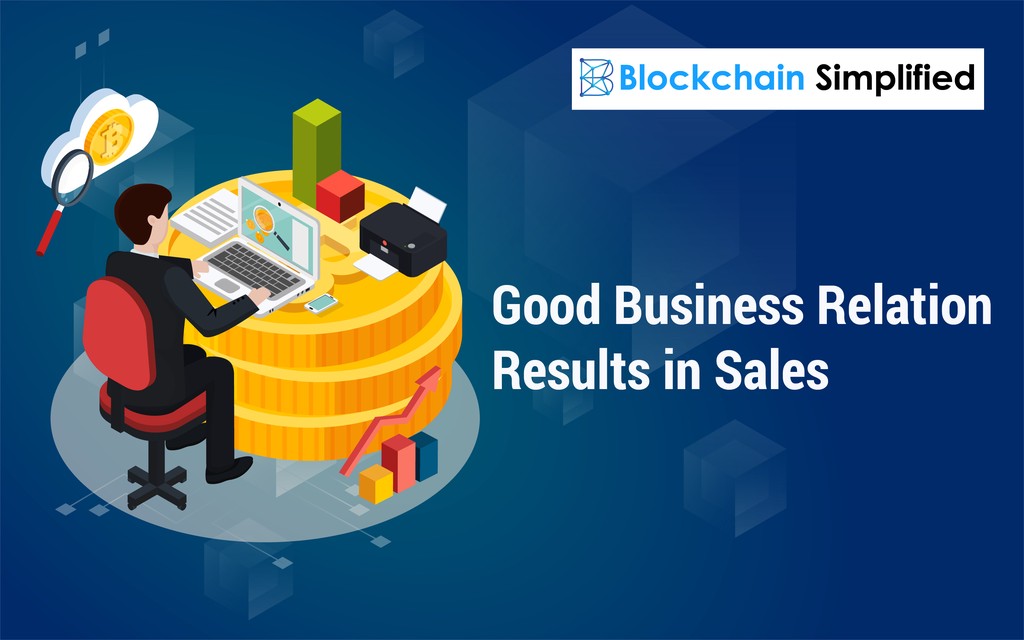 Trust is a very important aspect of any B2B relation. As per an estimate, more than 75% B2B fraud payments have been recorded. These startling numbers represent the amount of mistrust that businesses have on each other. Most of the businesses either don't check the credit history of other businesses or go for insecure payment methods. By implementing B2B Blockchain, it would be possible to create a trusted and reliable system to strengthen B2B relations consequently bringing in more leads and sales opportunities. After all, maintaining good relations between partners is the first step towards creating a trusted and transparent B2B relationship.
Cryptocurrency payments using B2B Blockchain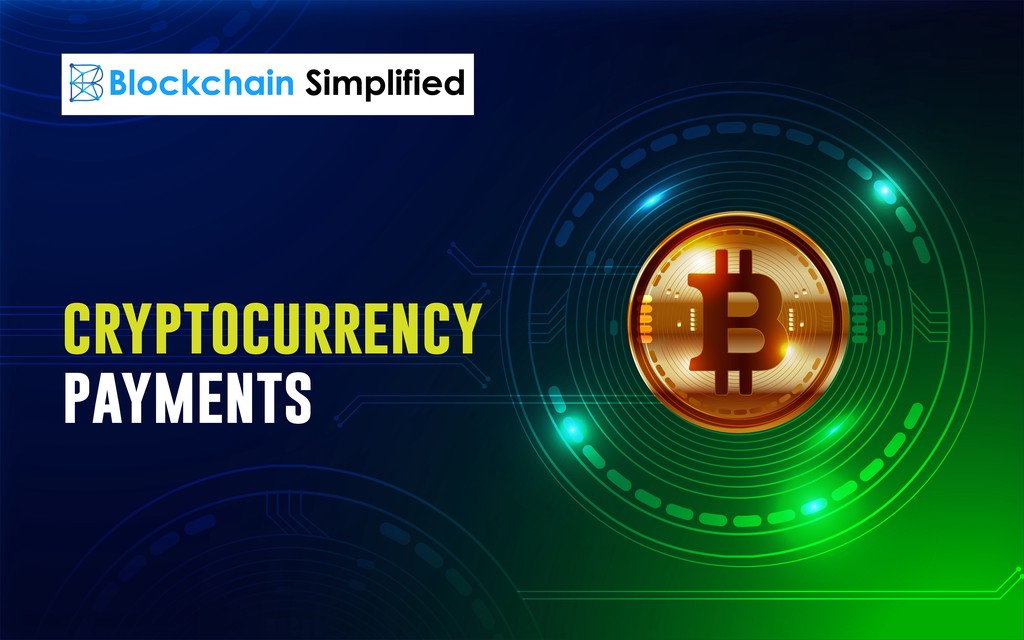 Businesses are currently entirely dependent on banks and centralized financial institutions to process monetary transactions. With Bitcoin already accepted widely, it is possible to facilitate digital currency payment methods in B2B Blockchain to speed up and ease complex payment processes. Cryptocurrencies also enable cheaper and faster cross border business transactions which is a plus point for businesses.
(Hire Blockchain developers at Blockchain Simplified, a top Blockchain development company in Pune, India. Visit our official website https://blockchainsimplified.com/ for more information.)
How are industries benefiting from B2B Blockchain?
From Blockchain in Healthcare & Supply Chain to NGOs adapting Blockchain to Blockchain making its mark in Agriculture, these industries have already realized and acknowledged the importance of implementing B2B Blockchains. Managing logistics and movement of goods, maintaining complete ledgers of transactions, eliminating illegal third party intermediaries from the process, strengthened security of sensitive and confidential data, increased sales etc are some of the many features and solutions of B2B Blockchains that have forced businesses to look up and take notice of Blockchain as a trusted, transparent and secure system.
About Blockchain Simplified
Blockchain Simplified is a Top blockchain development company in Pune - India which works on all major Blockchain requirements. We specialise in Blockchain, Web and Mobile development (One Stop Shop for all technology development needs).
Our clientele includes Multiple Funded Start - Ups, SMBs and few MNCs few of which are NASDAQ and NSE listed.
Some of our work includes,
Blockchain based-
hubrisone.com - is a Live app with 100,000+ downloads, All-in-One Cryptocurrency current account. The entire development from scratch carried out by Blockchain Simplified.
All in one Platform - Complete responsibility of entire software development of the platform ,for a $1m funded blockchain start up, led by a team of serial entrepreneurs and tech veterans in Silicon Valley.
Well funded Blockchain startup - Blockchain Simplified helped a $6m funded American Blockchain startup to build the first blockchain protocol to leverage on-chain smart contracts to manage distributed storage of application data off-chain.
Multinational Bank - The company helped one of the top 3 ranking Multinational Banks to integrate various cryptocurrencies into their banking application.
and more…
Non-Blockchain-
SHC - Built entire platform and app from scratch for a $1m funded startup led by a team of Americans including PhD degree holders.
VMW - Developed app for a multi-national company providing mass factory-to-factory shipment services. App is being used by 53 of the Fortune 500 companies such as John Deere, Coca-Cola, Nissan.
and more…
Expertise
Blockchain Development : Bitcoin, Ethereum, Hyperledger, Corda, and more.
Mobile App Development : Android Native, iOS Native, React Native, Flutter, Xamarin.
UI/UX Design : Strategy, Planning, UI/UX Design, Wireframing, Visual Designs.
Web App Development : Node.JS, Angular, React.JS, PHP.
Backend Development : MongoDB, MySQL, AWS, Firebase.
Visit our official website https://blockchainsimplified.com/ for more information.