A personalized revolutionary logistic management software
Vizio My Way (VMW) is a web app used by 53 of the fortune 500 companies like ATA Freight, headquartered at New York, United States of America, for managing their shipments from suppliers to their manufacturing units.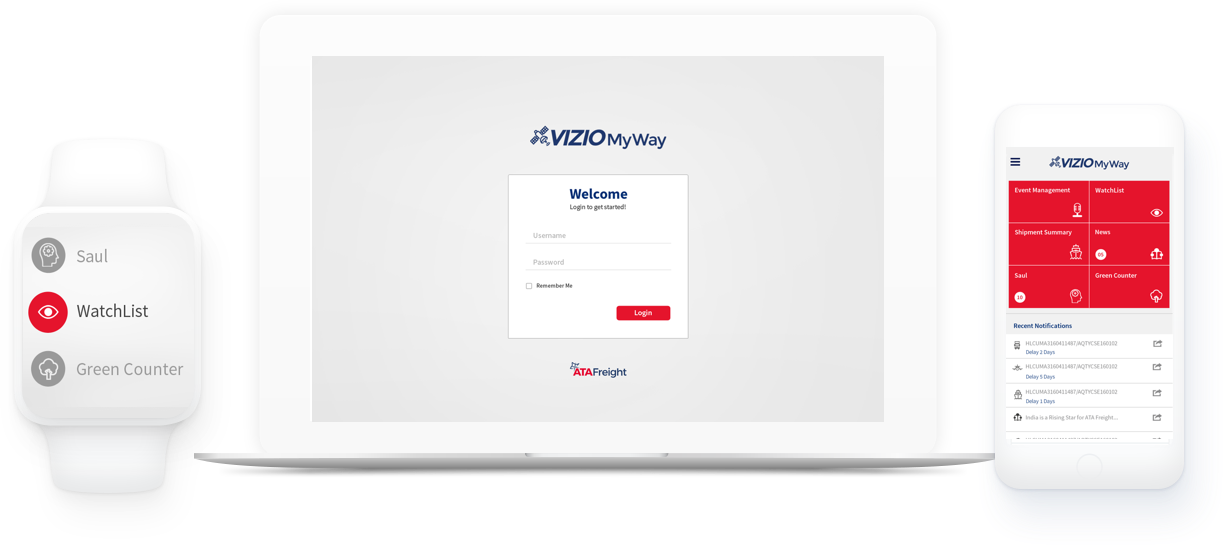 A Full-Fledged Logistic Management Software.
It is a Full Service, Shipment management solution with world-class technology to manage your entire supply chain across the world. Key Features include,
Shipment Visibility and Summary
Easy and smart Reporting
Track and Trace Shipments and Orders
Messaging Module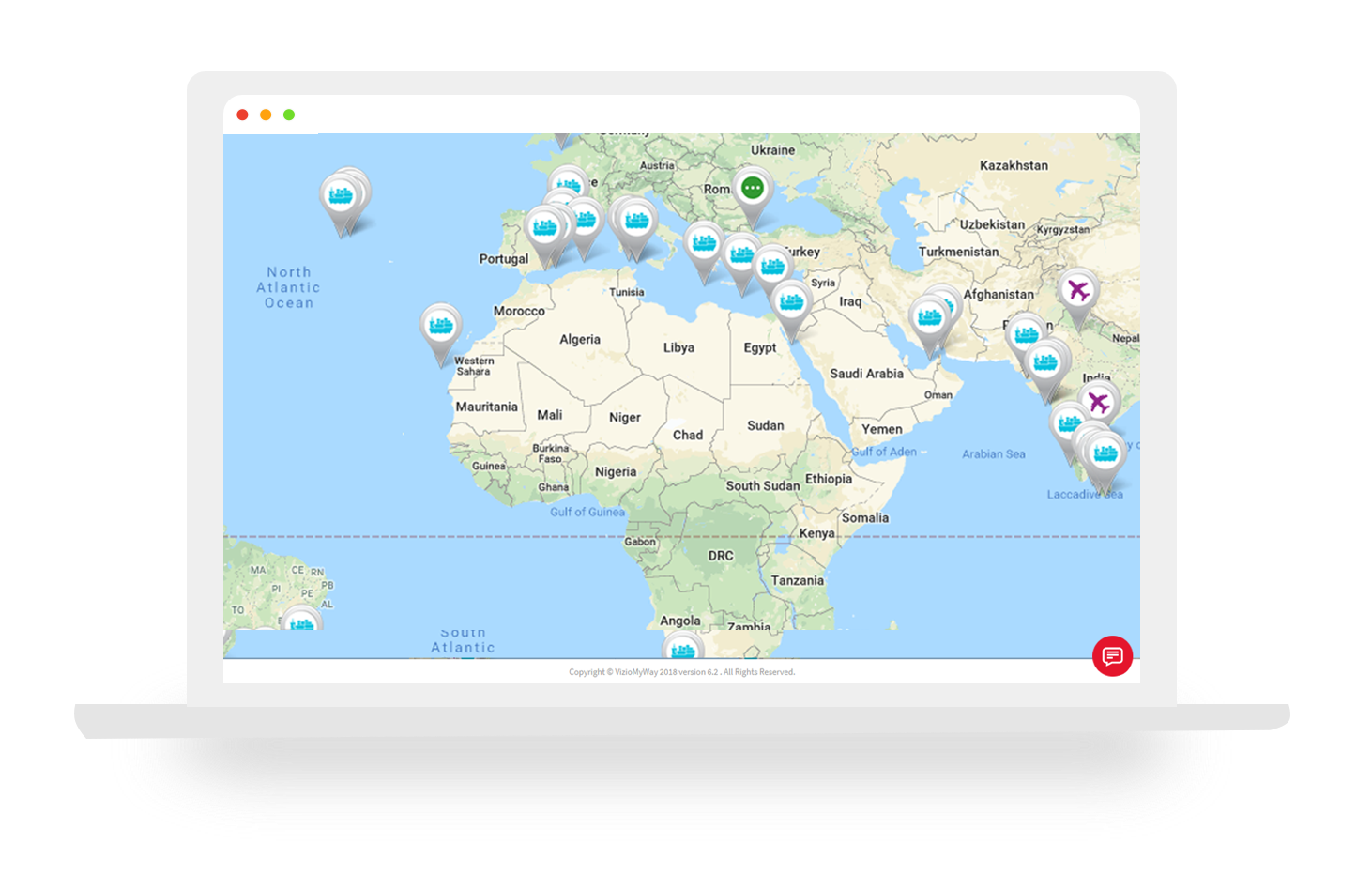 Shipment Visibility & Details
The Logistics Management Software enables any Company placing an order with its suppliers to enter order details into this app to manage the whole shipment process. Orders are split into multiple shipments which are further split into multiple containers. The software manages the entire process whether it consists land, sea or air transportation.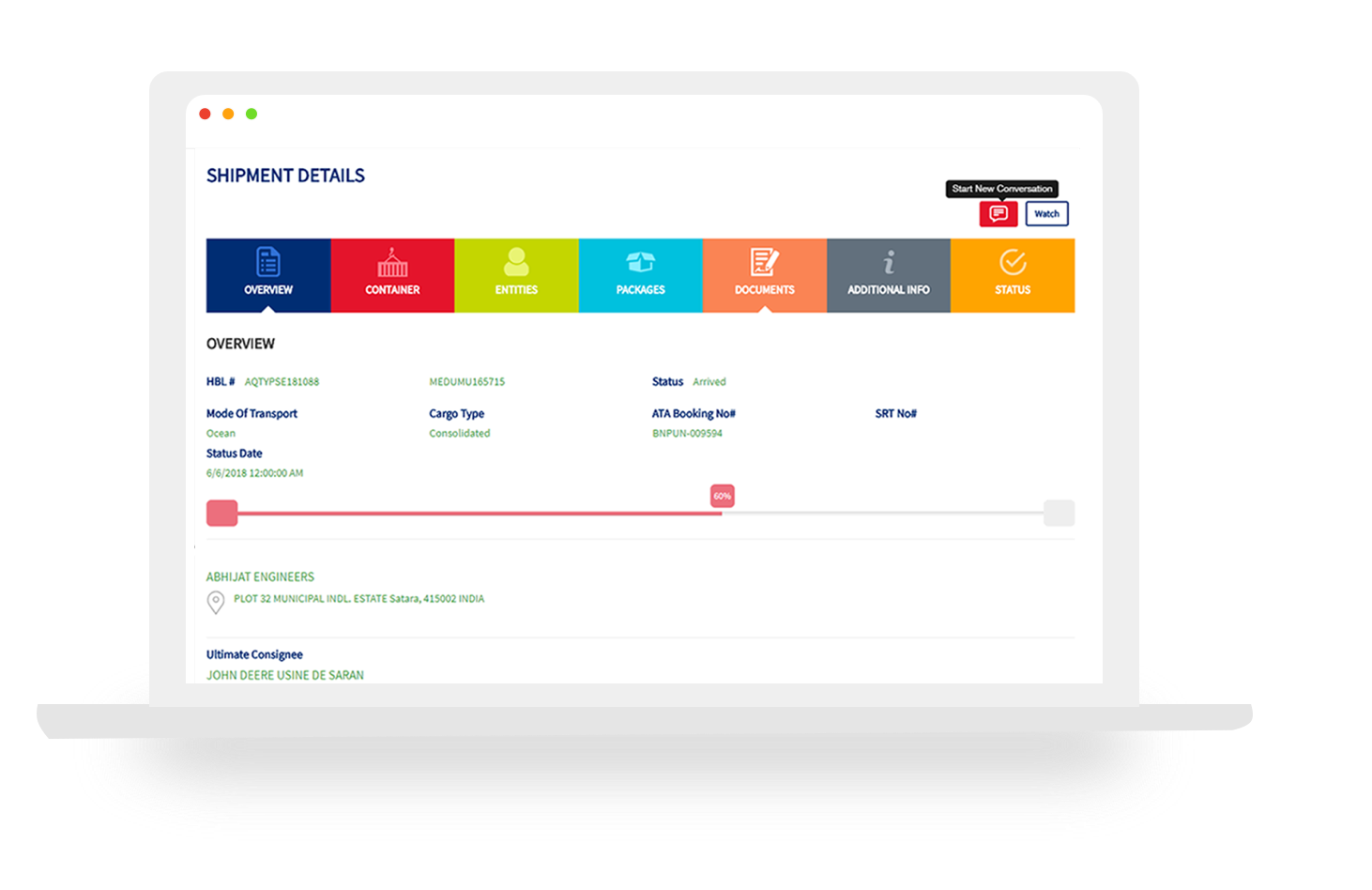 Shipment Summary
A Personalized Logistic Management Software web portal centralizes important commercial documents that you can conveniently access 24/7. It features a robust search function and customizable display views for purchase orders, invoices, and EDI-driven data from INTTRA. Personalized Logistic Management Software allows PO and invoice grouping. You have the ability to group and link shipments together based on several factors and get your updates accordingly.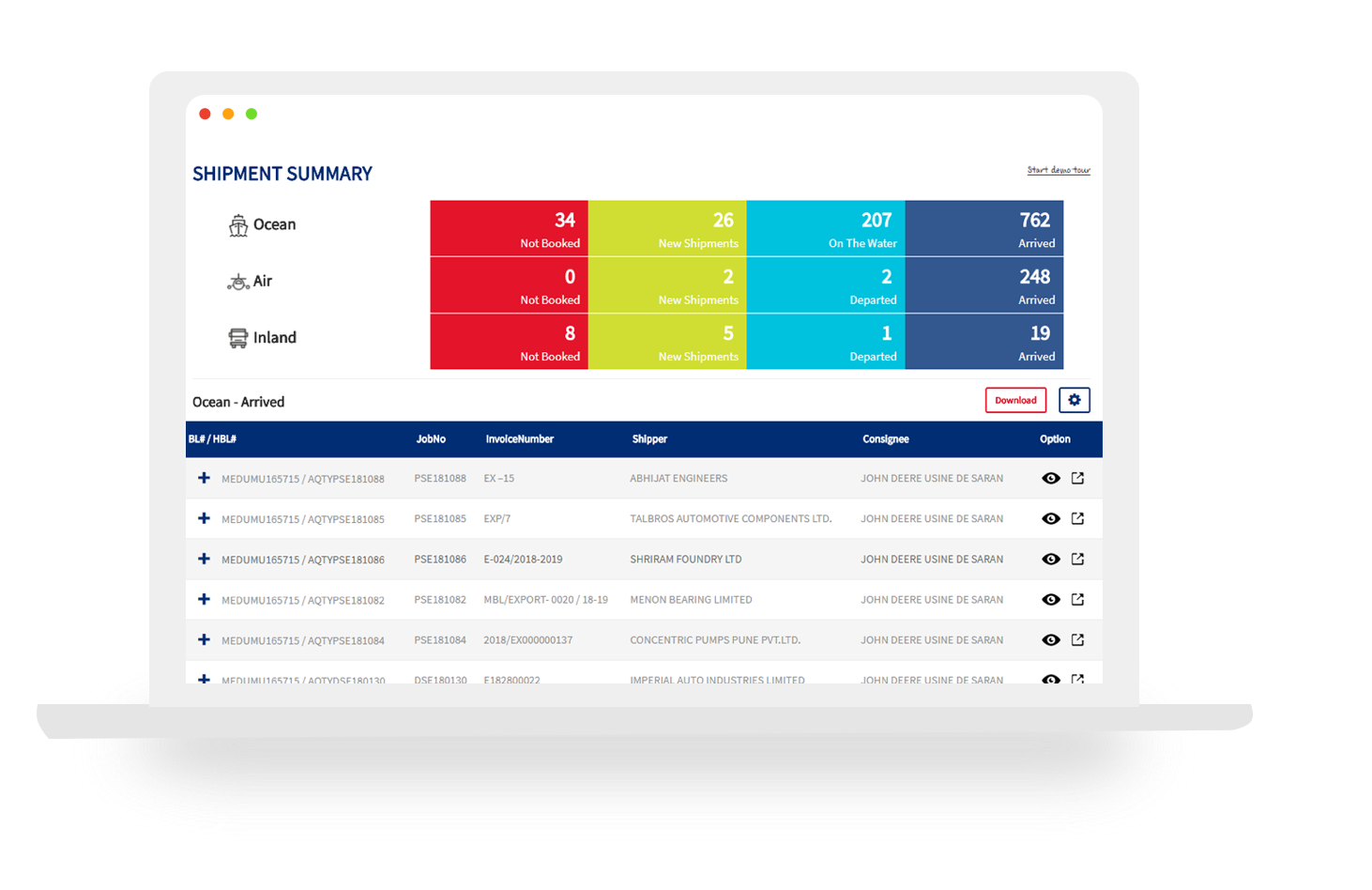 Swift Communication using Messaging Module
The Logistics Management Software provides an instant messaging portal to enable communication between clients, supplier and logistics provider. Clients can reach out to any of them at any given time if there is any technical glitch or issues with say invoices, shipments, delay in processing, transportation charges etc via the portal to interact with each other to raise these issues and resolve them.