An IoT tracking and analytics system for end to end supply chain visibility
Sensefinity, a Lisbon, Portugal based company provides complete freight logistics tracking and analytics services to businesses that require communication between Pallets to Trucks, to Cargo Vessels and Warehouses. Services include everything from Hardware, communications, cloud to analytics, Machine Learning, Blockchain, API etc that is required to operate the chain. Sensefinity has an impressive group of high-profile clientele like Nestle, Vodafone Power Lab, Metro, Siemens and many more.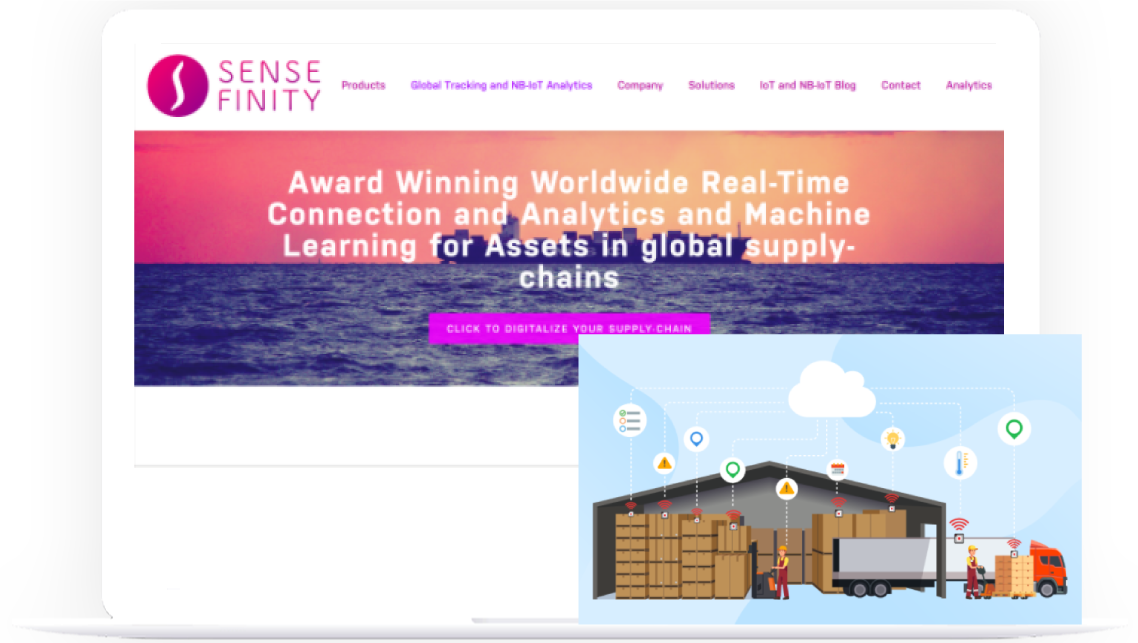 Sensefinity products & solutions
1. Sensorice - A super tool that provides Cloud services to monitor, improve and secure cold chain management in restaurants, pharmacies, supermarkets or during transportation to keep products safe from temperature variations or power fluctuations.
2. Laterala - An industrial solution for large companies in logistics, manufacturing or transportation that provides accurate indoor and outdoor location of assets. A secured cloud, an API to allow you to build your own mobile and web applications, integration with Salesforce make this software a full-stack, modular solution for businesses.
3. Internet of Cargo - A real-time asset tracking and communication enabling tool for warehouses, trucks, trains, ships, airplanes etc in the cargo business. It uses Blockchain technology to detect theft and tampering of assets thus ensuring auditability.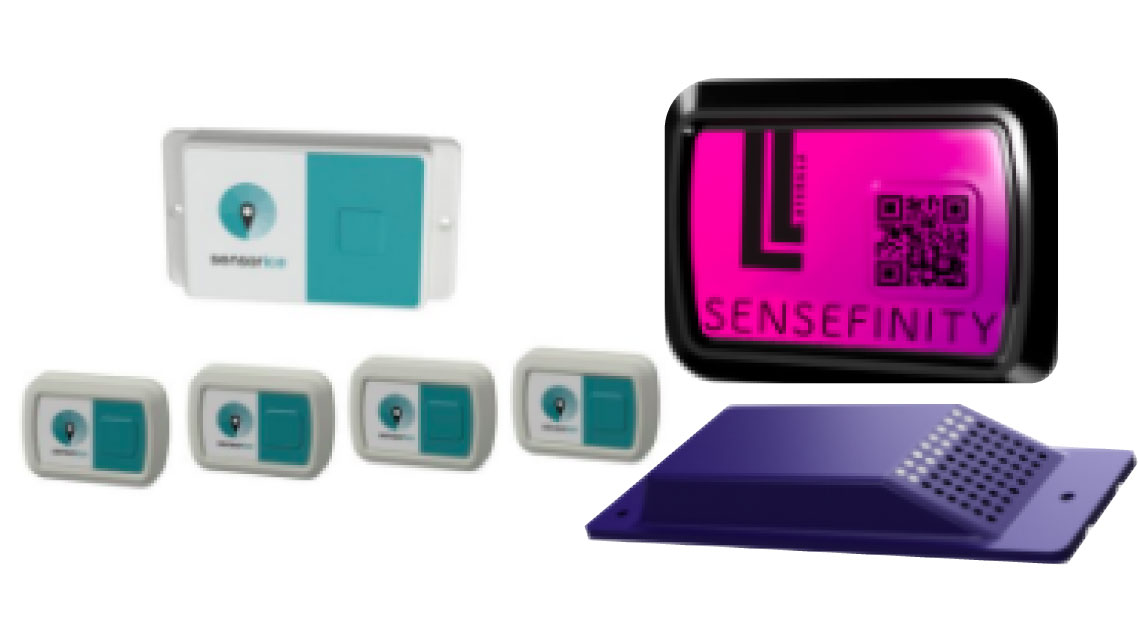 Features of Sensefinity products
The various products of Sensefinity like its sensors and trackers offer a myriad of features to businesses worldwide to enhance product supply chain visibility.
1. Indoor Positioning of assets
2. Alarms & Notifications
3. Global 4G Tracking and NB-IoT Tracking
4. Asset Condition in terms of Temperature, Humidity, Shock
5. Detection of abnormalities
6. Usage of ML and AI to generate patterns and models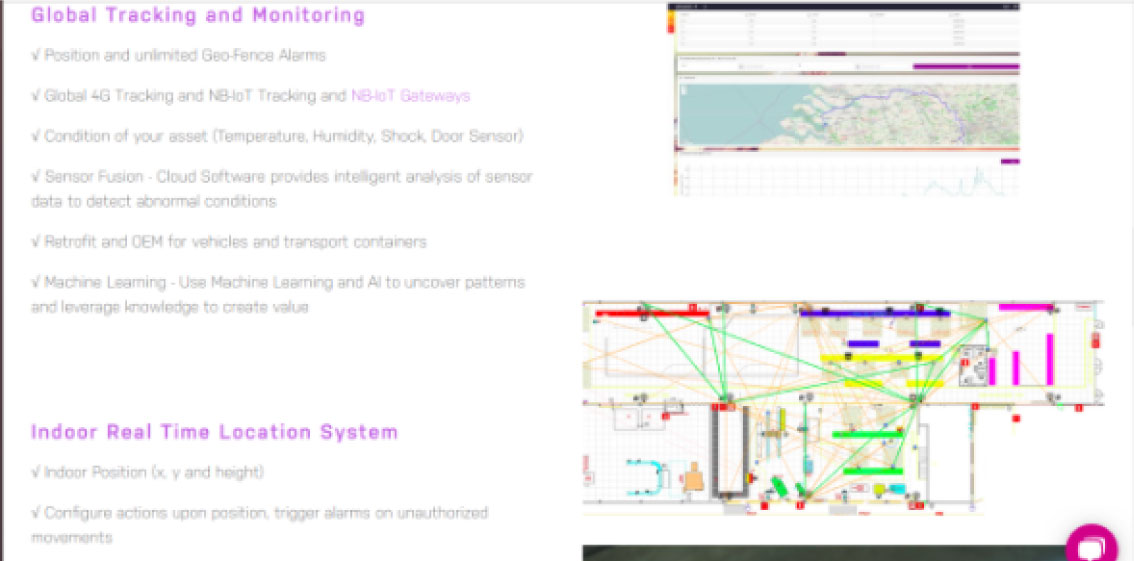 Giving back to the society
Sensefinity is not only transforming logistics enabling transparency and flexibility but is also focussing on reducing waste and saving money for the supply-chain owners. Their aim is to increase the number of people that can be fed in the world by doing this cost reduction. They have also managed to curb carbon emissions by these revolutionary techniques and products. As of today, Sensefinity has saved 402000 kgs of food and has reduced 30% CO2.