"Human-Centric" business & thinking
The ReDesign Group is a business and technology consulting firm that is based on innovation and "human-centric" thinking. Their vision is to enable enterprises to create more value in the futuristic digital world by modernizing and "ReDesigning" their business models and services. With their different and advanced take on cybersecurity, software development, hybrid cloud strategies and the emergence of the industrial internet, ReDesign is the perfect business partner for organizations that are preparing themselves for a completely digitized industry. From Entertainment to Finance, from start-ups to global enterprises, they serve them all. Their elite clientele include Dell, Cisco, VMware, Nvidia and many more.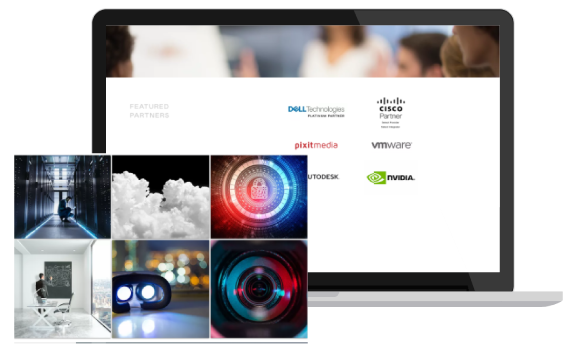 Services & Expertise
1. Infrastructure - From Networking to workstations, storage systems, high-performance computing hardware, transcode environments, converged and hyper-converged Solutions, Redesign provides insights about total infrastructure requirements to companies.
2. Cloud - Redesign consults companies everything about cloud from assessment to operations, management, Hybrid cloud setups to SaaS migrations, public cloud environments and much more.
3. Security - From basics like anti-malware, cameras, alarms, firewalls, SIEM, IPS/IDS,encryption and key management, identity and access management to advanced security techniques like OS/app-server hardening, penetration testing, auditing and assessments,M&E industry specific compliance (TPN) etc. Redesign provides you advice about every aspect related to application security, network security, physical security as well as cybersecurity.
4. Software Development - Redesign helps you throughout the entire software development lifecycle from workflows, infrastructure set-ups, cloud tie-ups, deployments, third-party integrations and so on and so forth.
5. VR/AR - Redesign provides support for VR/AR projects where its services include real time & volumetric capture pipelines, data management solutions, workflow optimization, content distribution etc.
6. Media and Entertainment - Redesign helps clients to adapt to changing production environments with its extreme expertise in providing services like business transformation assessments, infrastructure,TPN assessments, IT support and troubleshooting, global collaborations, shared production solutions and many more.