A comprehensive crypto accounting software
Gilded's software automatically syncs users' wallets, transactions and exchanges, all in one place. It reconciles transactions, enables seamless integration to Quickbooks by syncing crypto transactions, thanks to its CPA-designed accounting. The software also does automatic spot pricing to calculate exchange rates. It generates automated P&L reports of all the digital transactions & other accounting.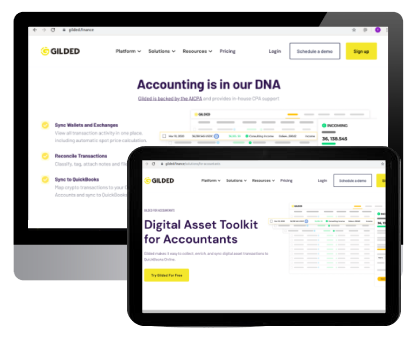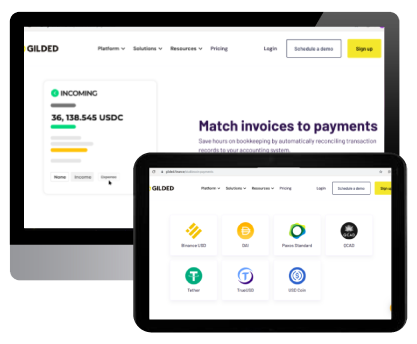 Stablecoin payments
Gilded supports stablecoin payments for business transactions. Stablecoin payments are faster and process instant settlements. Gilded charges no processing fees for the same. It supports stablecoins like BUSD, DAI, TrueUSD, Tether, USD Coin etc. Gilded software automatically reconciles transaction record by matching invoices to stablecoin payments.