Seamless Integration Of Blockchain Solutions With Complex DeFi Systems
Cion Digital, a $12M seed funded startup's Blockchain Orchestration Platform allows institutions to build innovative finance solutions by quickly and seamlessly connecting their systems with the complex and ever-changing world of decentralized finance. It helps clients access revenue opportunities by expanding and integrating their existing financial systems to succeed in the evolving digital asset economy. Some of the industries they cater to include FinTech, Commercial banks, Neobanks, Auto, RIAs, Jewelry, Marine, etc. The Cion Digital Blockchain Orchestration Platform is integrated into all crypto wallets and exchanges.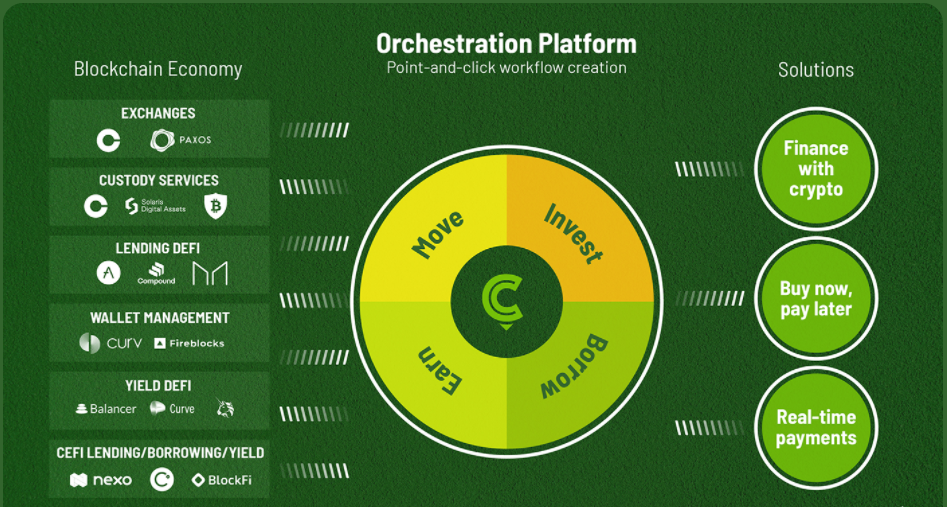 Blockchain Solutions for Financial Services
1) Crypto Loans & Credit Lines : The platform enables customers the privilege to monetize their Crypto without selling it, by offering flexible digital currency backed loans and lines of credit.
2) Branded Crypto Credit and Loyalty Programs : The platform helps issue branded credit cards without FICO or credit checks since customers use their balance as their credit limit.
3) Branded Crypto Wallet : The platform helps in facilitating customers' crypto transactions (buy, sell, hold, send, receive, pay) while they earn interest on their assets.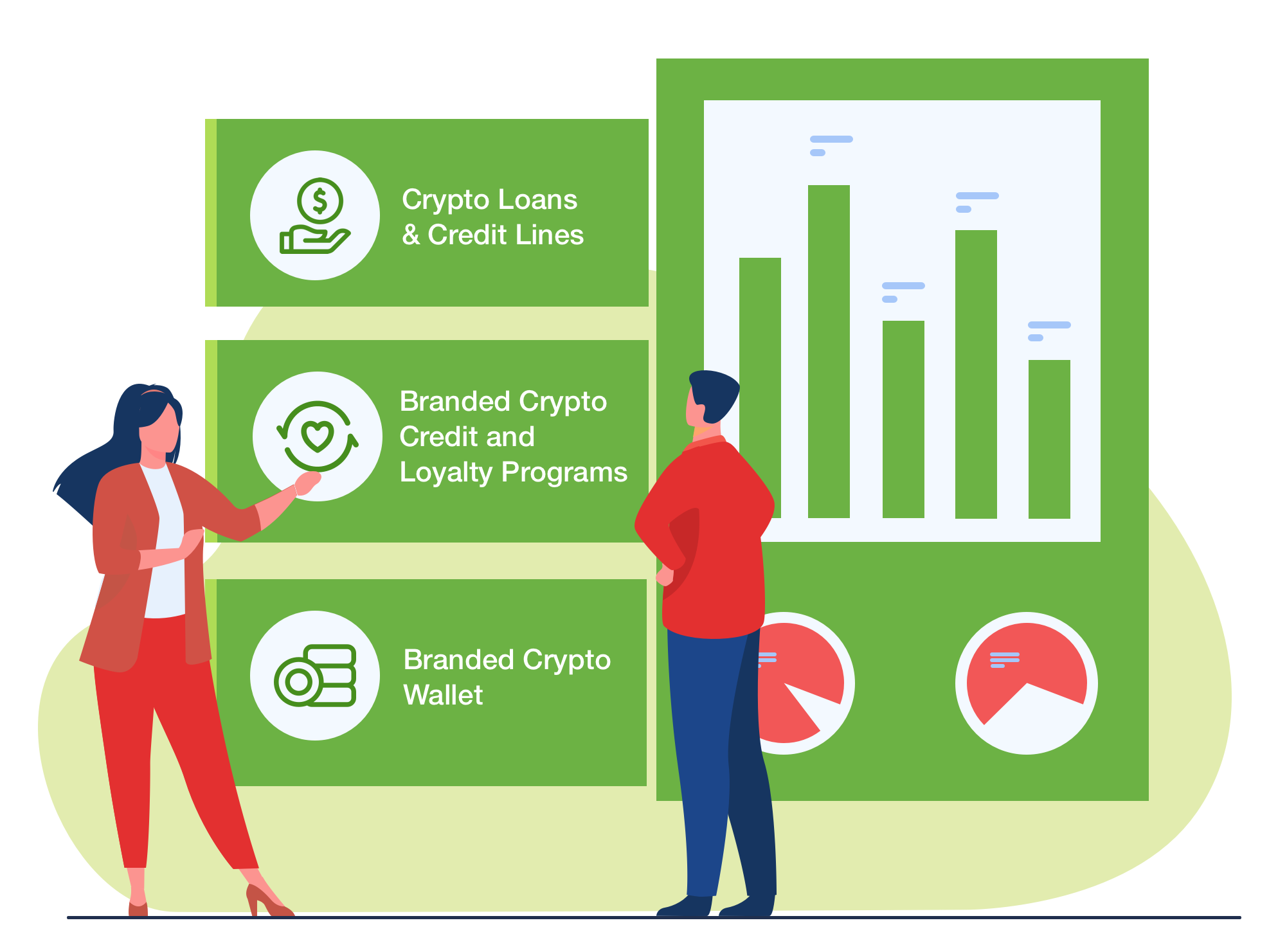 Blockchain Solutions for Retail Services
1) Fast crypto purchases : The platform ensures real-time settlement of Crypto transactions and immediate deposit of fiat funds during crypto sale.
2) Crypto down payments : The platform allows buyers to do their down payments using their digital assets.
3) Crypto as collateral : The platform allows crypto investors to deposit their assets as collateral and get earnings.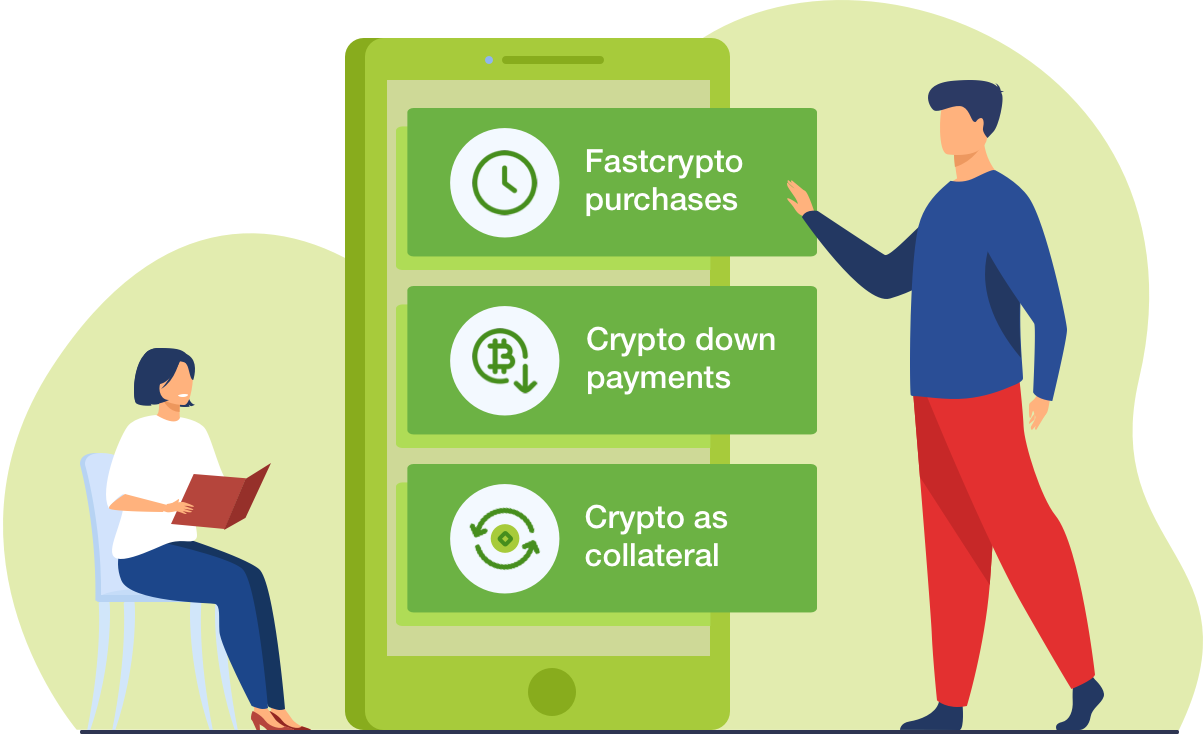 Features of Cion Blockchain Orchestration platform
1) Security : The platform is built to provide the highest level of security and governance.
2) Scalability : The platform is extremely scalable; it is designed to serve multiple and varied use-cases and industries.
3) Flexibility : The platform is flexible enough to adapt to the ever-changing and dynamic DeFi space.
4) Creator Centric : While the platform provides ready-to-use Blockchain solutions to the creators, it also enables them to build and launch their own decentralized finance workflows and solutions quickly and easily.