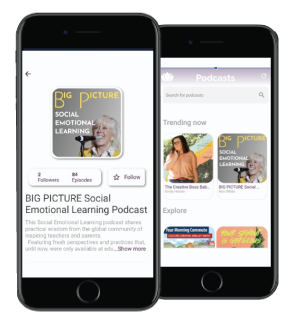 Features
A very notable feature of the app is that it provides a fool-proof verification security system. Below are the salient features of the same,
a) Discover - Users can see news feeds related to women and latest podcasts in this section.
b) Podcasts - Users can add their RSS feed and listen to others' podcasts.
c) Rewards - A unique rewarding system where users get rewards when they like, follow or listen to any podcast.
Membership
Sheqonomi provides multiple membership options based on user requirements to podcasts. While one membership provides access to only view and share podcasts, the other provides you training related to growing and managing your podcasts on social media. Prices depend on which membership you choose.